August 3, 2023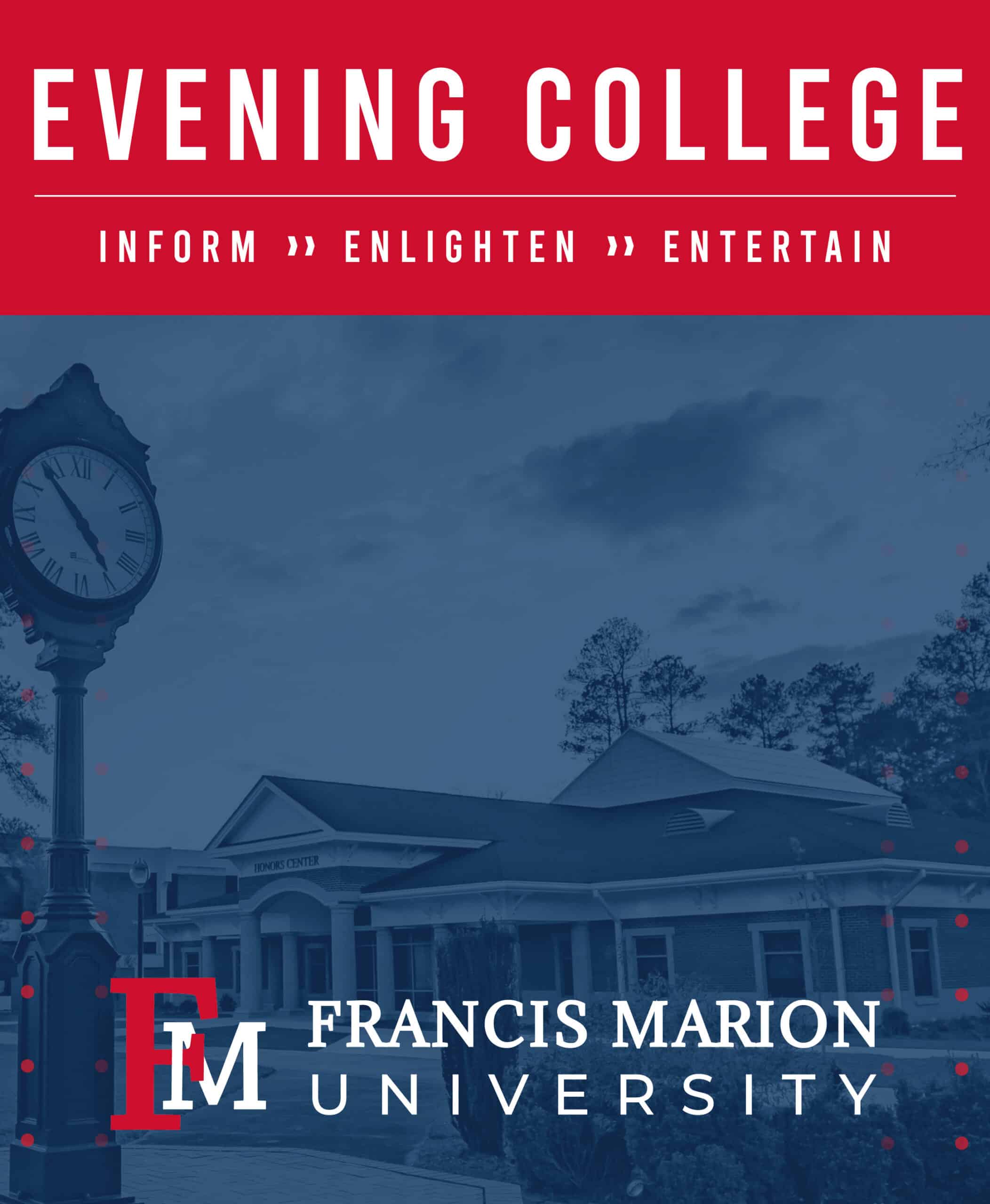 FMU announces Evening College courses for fall semester
Francis Marion University has announced twelve courses as part of its fall Evening College program. Registration for Evening College courses is open now. Courses begin the week of August 28th and meet once per week for eleven weeks.
This semester's offerings include:
Homesteading in the Modern World taught by Dr. Greg Pryor
Tell Me a Good, True Story: Writing Your Life Memoir taught by Dr. Lance Weldy
Murder Mondays: Who REALLY Did It? Exploring Crimes That Still Pose Questions taught by Dr. Rebecca Flannagan
This Ain't No James Bond Flick: Espionage and Intelligence in US History since 1914 taught by Dr. Scott Kaufman
The Business of Sports taught by Mr. Andy Slocum
Exploring Watercolor taught by Ms. Jane Jackson
Introduction to Song Writing Workshop taught by Dr. Brandon Goff
International Travel 101 taught by Mr. Charles Jeffcoat
Harnessing AI for Impactful Business Communication taught by Dr. Christine Masters-Wheeler
Swing, Lindy Hop, & the Charleston: Dances and Dance History of the Swing Era taught by Mr. Larry Falck
Principles and Problems of Athletic Coaching taught by Coach Art Inabinet
American Sign Language Fundamentals taught by Ms. Jazzmyne Pipkins
The FMU Evening College program is for professional and personal development. Evening College credits are not applicable to degree programs. Each course requires a $200 fee.
For more information on each course or to register, visit fmarion.edu/eveningcollege, email eveningcollege@fmarion.edu, or call (843) 374-4215.