August 27, 2018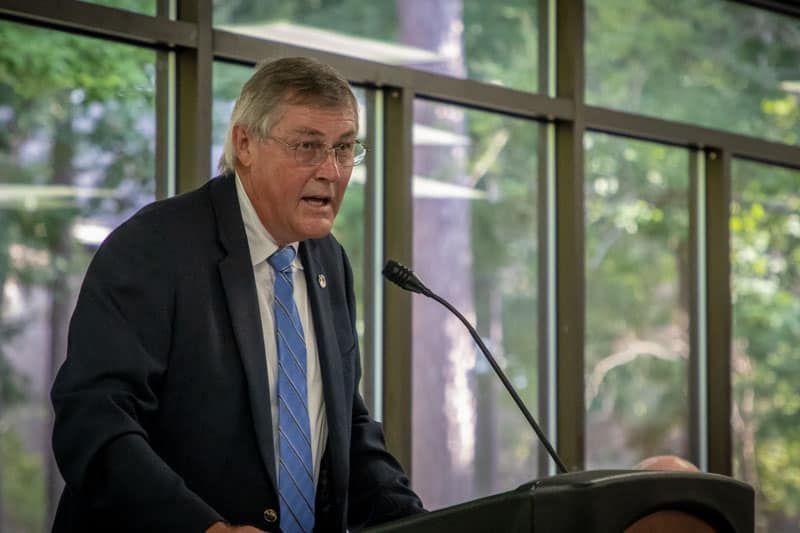 FMU announces faculty tenure and promotions
Francis Marion University recently announced the promotion of 20 faculty members for the 2018-19 academic year.
The announcement came during the annual Faculty Breakfast, which serves as the kickoff for the University's academic year.
Promoted to full professor were: Dr. Joseph Aniello, Dr. J. Mark Blackwell, Dr. Jaqueline Glass Campbell, Mr. Charles Jeffcoat, Dr. Alena Eskridge-Kosmach, Dr. Daljit Kaur and Dr. Lance Weldy.
Nine faculty members were promoted to associate professor with tenure. They were: Dr. Ginger Bryngelson, Dr. Jessica Burke, Dr. Amy Lea Clemons, Dr. Karen Fries, Dr. Deborah Hopla, Dr. Caroliniana Padgett, Dr. Jesse Sargent, Dr. Shayna Wrighten and Dr. Paul Zwiers.
Ms. Cynthia Miller and Dr. Elizabeth Sharer were promoted to associate professor.
Dr. Nina Russell and Dr. Lindsay Sturkie were promoted to assistant professor.