August 24, 2018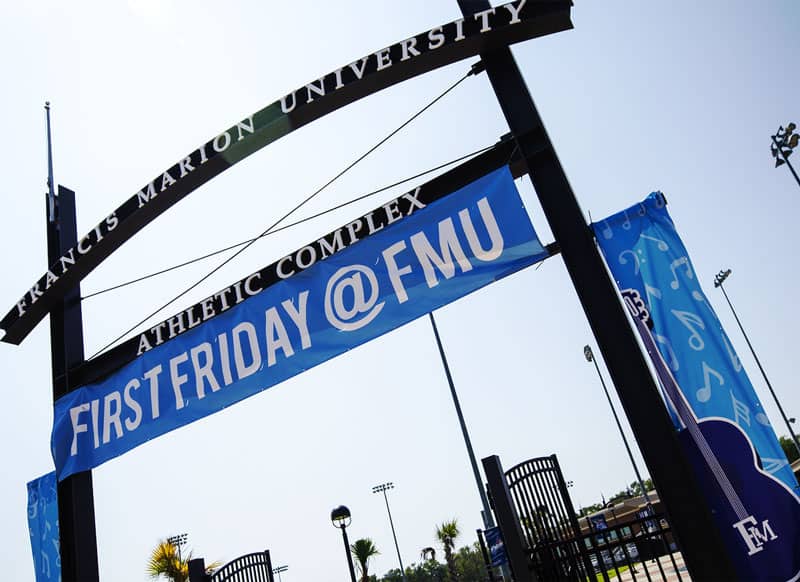 Francis Marion ready to celebrate First Friday
Francis Marion University is prepared to party like never before with its inaugural First Friday @ FMU party.
Food trucks, live music, artisans and so much more will be on hand Friday night for a party the likes of which campus has never seen before, beginning at 5 p.m. and lasting until midnight at the Griffin Athletic Complex.
The litany of entertainers include The Spazmatics, DJ Watts, Fleeting Glimpses of Sobriety, DJ Fisher, Senior Year, DJ Voodoo Child and Speakeasy.
The first ever semester-opening event promises to be one of the most memorable happenings in FMU's nearly 40-year history.