August 23, 2018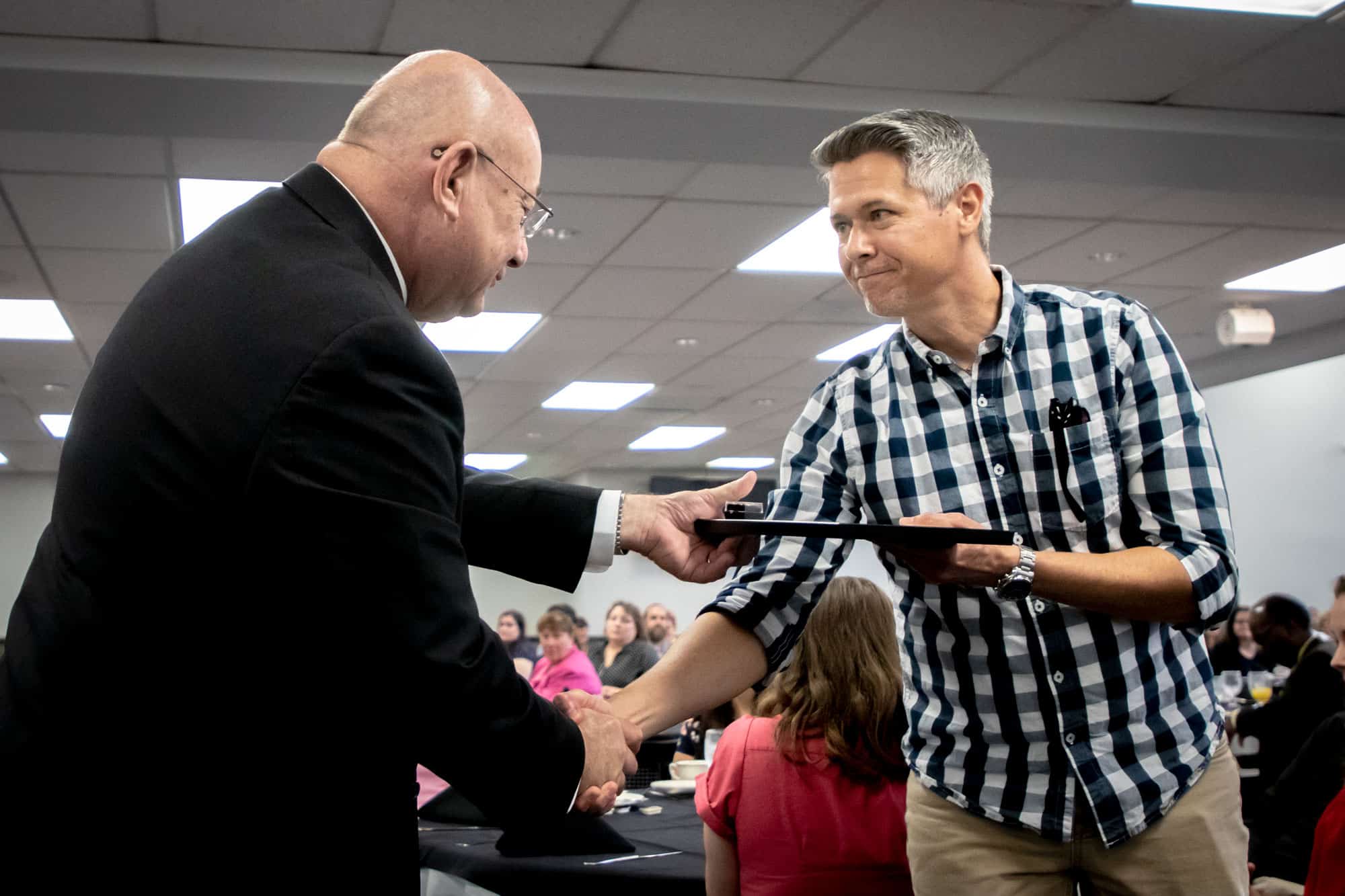 Francis Marion recognizes faculty members for long-time service
Francis Marion University honored 17 long-time faculty members at its annual Faculty Breakfast earlier this week.
Recognized for 30 years of service were: Dr. Fred David, Ms. Cindy Miller, Miss Suzanne Singleton and Dr. Sethfield Smith.
Recognized for 20 years of service were: Dr. Allen Clabo, Dr. Thomas Fitzkee, Dr. Lynn Hanson and Mrs. Marsha Taylor.
Recognized for 10 years of service were: Ms. Bernadette Johnson, Dr. Shawn Miller, Dr. Johnathan Munn, Dr. Cynthia Nixon, Dr. Meredith Reynolds, Dr. Terry Roberts, Dr. Elizabeth Sharer, Dr. Louis Venters and Dr. Lance Weldy.