March 2, 2023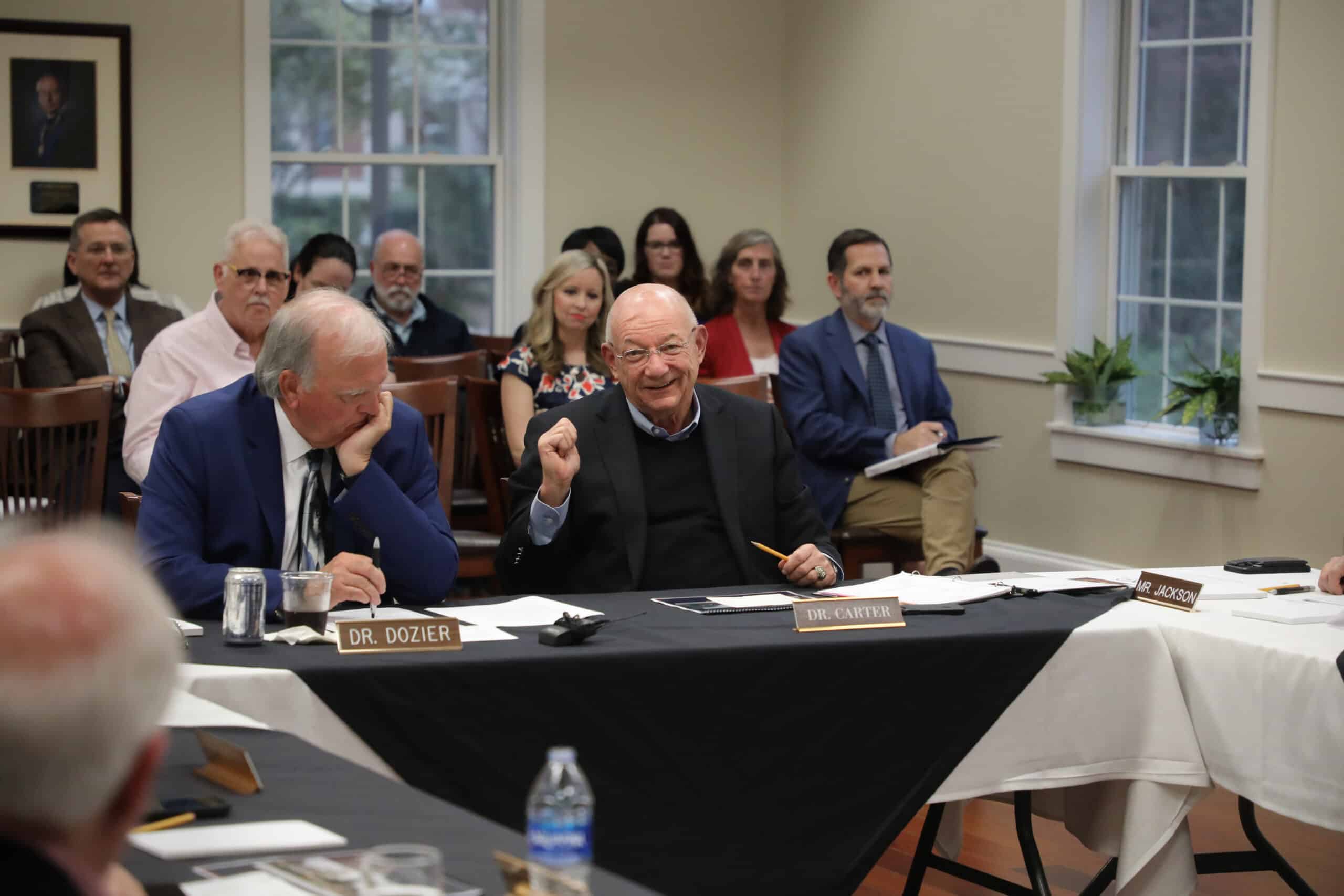 FMU approves Doctor of Psychology degree
Francis Marion University is once again expanding its graduate degree offerings with the approval of another doctoral degree program, the Doctor of Psychology degree. 
On Thursday, FMU's Board of Trustees unanimously approved a resolution for the creation of the Doctor of Psychology degree, making it the third doctoral degree offered at the university. This new program will join the Doctor of Nursing Practice and the Doctor of Occupational Therapy programs. 
"The addition of this degree program represents Francis Marion's continued commitment to meet the needs of a growing demand for mental health practitioners and services in the Pee Dee region and the state," said FMU President Fred Carter. "This program will produce graduates prepared to practice as behavioral, clinical or school psychologists."
Students may begin pursuing this graduate degree in the spring of 2024.
The Trustees also voted to freeze tuition for the sixth year in a row. 
"I'm delighted that as we begin the fall semester, we will begin our sixth year of the same tuition," said Carter. "I'm very appreciative to the General Assembly for the support they have provided so that we have not had to raise tuition in six years."
There will be a 4% increase in housing fees and a 6.5% increase in dining fees for the 2023-2024 academic year. The increase in dining fees is the first since fall 2019.
In addition, the Trustees approved the transfer of approximately 70 acres of land from the FMU Education Foundation to the university. This property will be the site of a Regional Office of the South Carolina Law Enforcement Division.
The President also announced new appointments and promotions during the meeting. Dr. Alissa Warters has been appointed as the next provost for the university. Darryl Bridges has been promoted to Executive Vice President and Ralph Davis was promoted to Vice President for Construction and Facilities. In July, Dr. John Rowan will join the university as Vice President of Enrollment Management.