April 3, 2018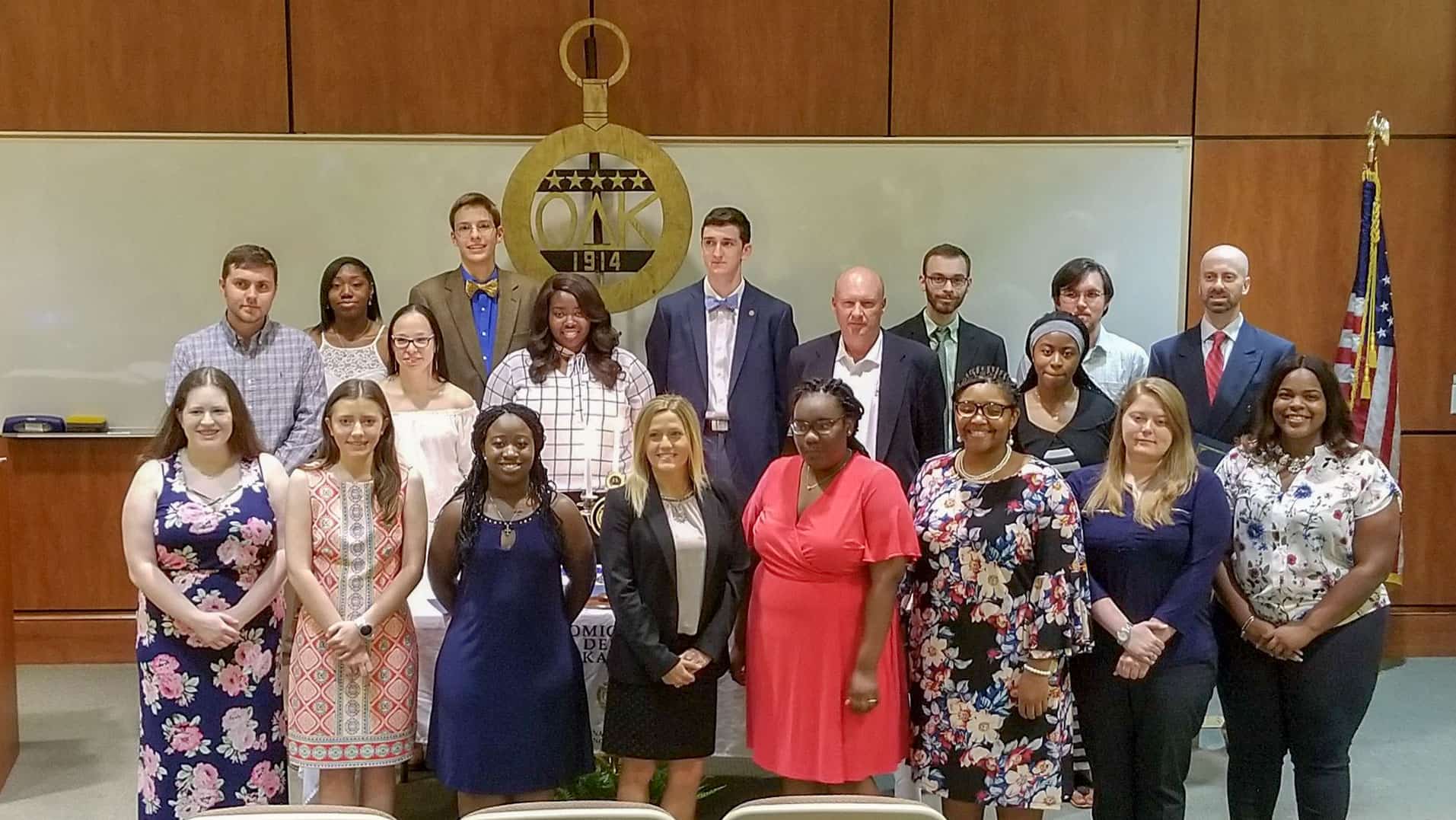 FMU chapter of ODK inducts 24 new members
Francis Marion University's chapter of Omicron Delta Kappa, the national honor society, inducted 24 new members at its annual induction ceremony Monday night in Thomason Auditorium on the FMU campus.
ODK is a 104-year-old organization that celebrates contributions to the collegiate community across a range of activities, including academics, service, athletics, journalism and writing, and the arts. FMU's chapter was founded in 1979.
Prospective members are nominated by faculty and staff at the school, then vetted through an application process.
Twenty-two students were inducted Monday. They were: Grace Lyall Abbott, Dante Ahquin, Rebecca Alexander, Kendall Berry, Jonathan G. Britt, JaConna Brooker, Chaice Covington, Caitlyn English, Jack S. Evans II, Connor Graham, Gabriel Clint Hutson, Chastity Inman, Deja McClain, Precious N. McLaughlin, Paulette Rita Cecile Sarrazin, Nicholas Schuster, Kalin S. Smalls, Savannah Talley, Nicholas Tomlinson III, JacQuara Willingham, Jeannette M. Wilson and Carlton Wise.
Faculty and staff at a university can also become members of ODK. Monday, FMU Athletic Director Murray Hartzler and Paul MacDonald, the university's director of purchasing, were also inducted into the society, based on their contributions to the FMU community.