April 2, 2018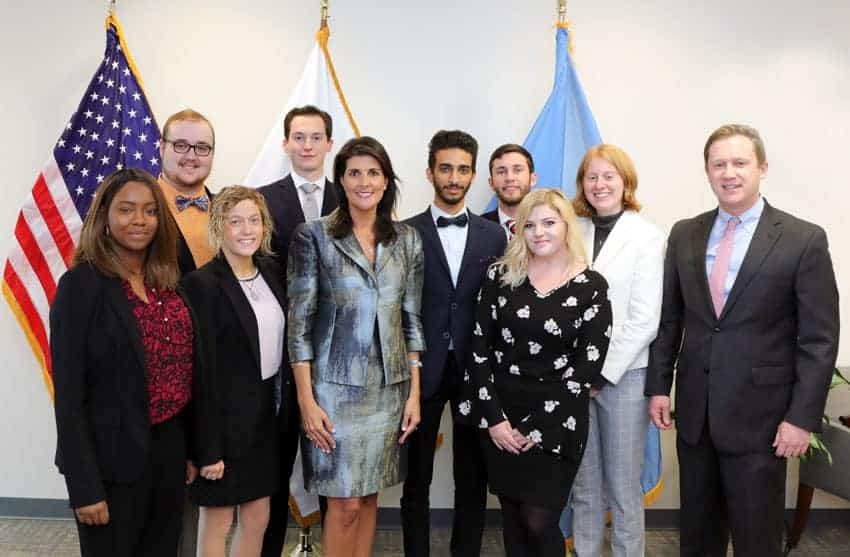 Francis Marion students take part in 11th Model U.N. simulation
Eight Francis Marion University students took part in the National Model United Nations simulation at U.N. headquarters in New York City last week.
The FMU delegation represented the Republic of Kiribati, an island nation in the South Pacific currently on the verge of disappearing, due to rising sea level. This is eleventh year the delegation has attended.
FMU's delegation had the unusual opportunity to meet with the former president of Kiribati, Teburoro Tito, who now serves as the Kiribati Ambassador to the UN. They also met with current United States Ambassador to the U.N. and former South Carolina Governor Nikki Haley.
The students received a delegation award of 'honorable mention', which is equivalent to 'third place' in the overall delegation awards.