January 2, 2021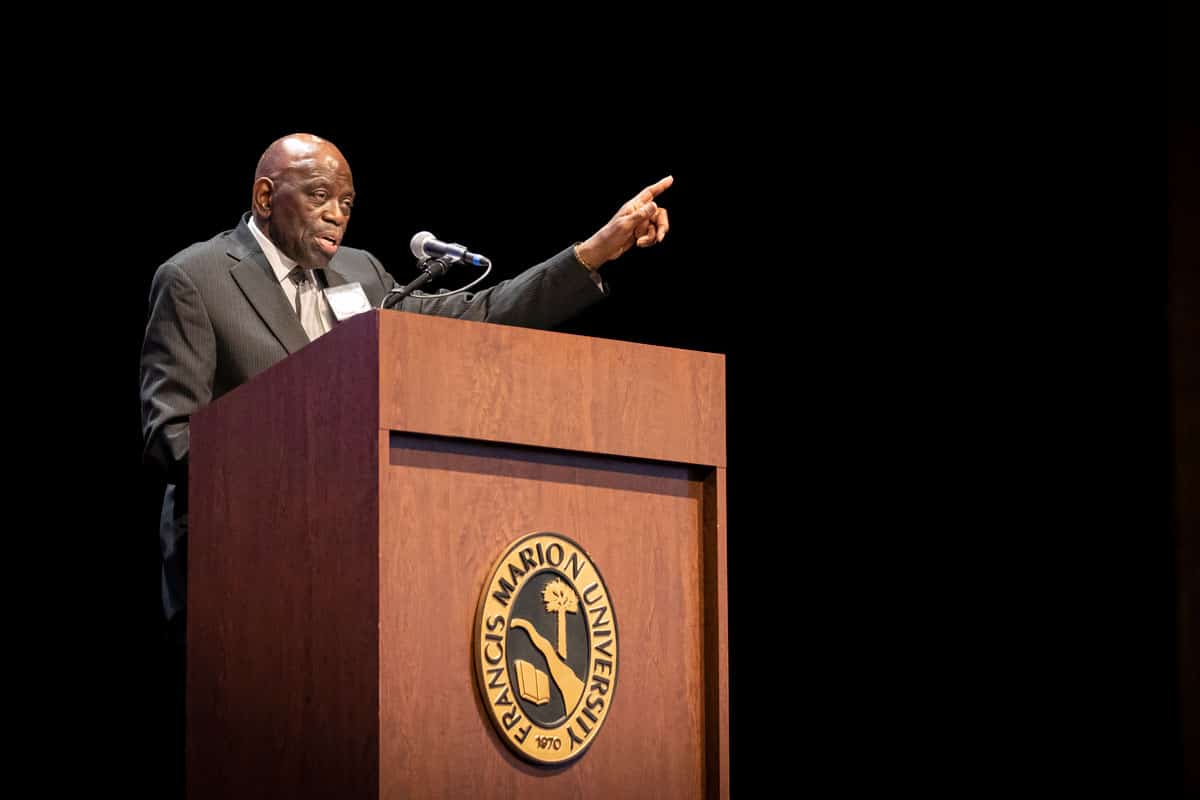 FMU continues Cultural Conversations series in February
Francis Marion University will continue its "Cultural Conversations" on the topics of cultural and racial issues this Thursday.
The FMU Performing Arts Center in downtown Florence will be the site for the penultimate event in the four-part series, which will begin at noon and will be preceded by lunch at 11:15 a.m. on Thursday, Feb. 4. The event is open to FMU faculty, and staff, as well as the general public, although the luncheon is only open to the FMU community.
The presentation features Dr. Kiley Molinari, assistant professor of Anthropology, will provide the third Cultural Conversation presentation, titled Native American Racial Injustices, Issues and SES Disparities.
The "Cultural Conversations" series is presented jointly by the Francis Marion University and the FMU African American Faculty Staff Coalition. Each event will incorporate a presentation followed by a question and answer session.
The fourth and final presentation will be held on Thursday, March 11, 2021, and will feature a presentation from FMU assistant professor of Sociology, Dr. Todd Couch, titled Racial Issues and Injustices Facing the Hispanic and Asian American Communities.
Register on the AAFSC webpage. The presentations can be accessed online by video livestream. Recordings may be watched after the events have concluded.