December 18, 2020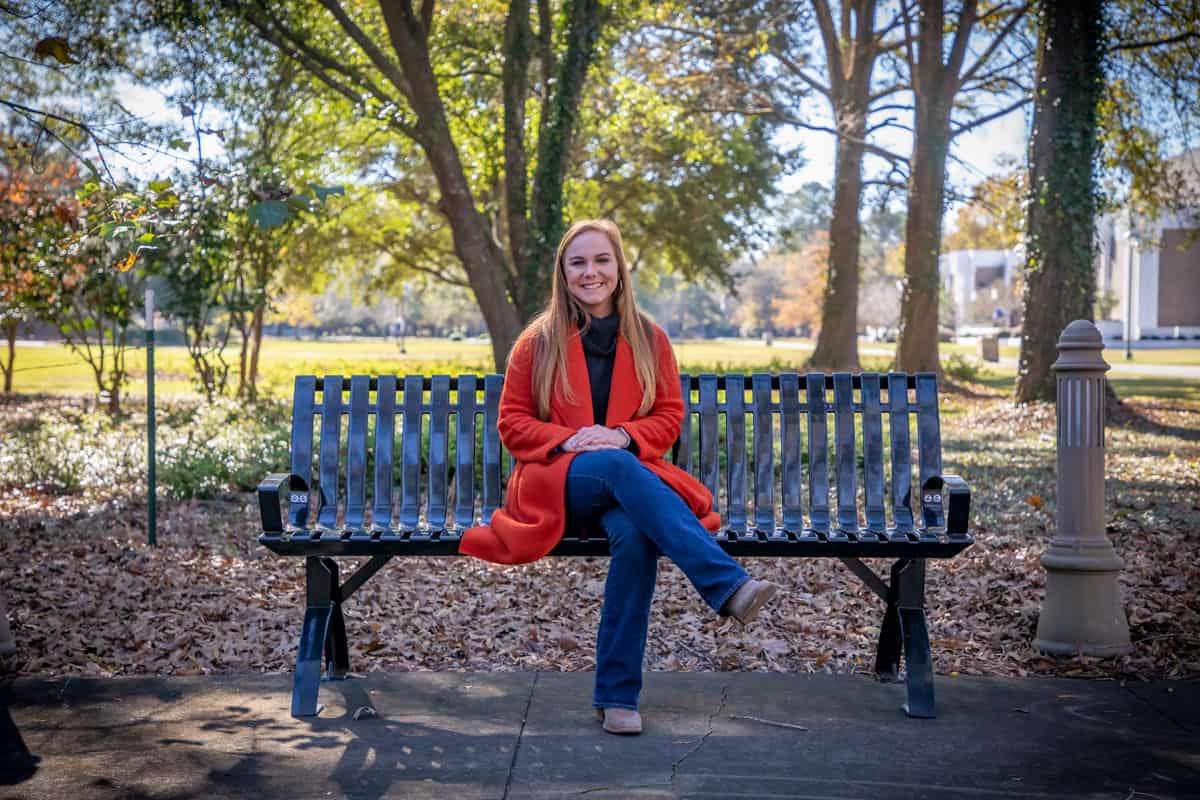 First impressions matter for '20 grad Sarah Jones
As Sarah Jones prepared to graduate at Francis Marion University's fall commencement ceremony, she couldn't help but think back over the past four years. 
"It's such a tight-knit community (at FMU)," she says. "From the students to the faculty, everyone really loves each other. FMU for me is a home away from home… It's like a family and they are always going to have your back no matter what. (Coming here) is one of the best decisions I've ever made." 
Jones, a Mass Communication major from Lugoff, S.C., was among the more than 300 graduates at FMU's fall commencement ceremonies this fall. The University held five separate ceremonies during the long commencement weekend to enhance spacing and safety during the COVID-19 pandemic. 
Jones says she was smitten with FMU the first time she stepped on campus. During her undergraduate career she immersed herself in college life, joining clubs and organizations and giving back to the University as an orientation leader. Orientation leaders at FMU guide incoming students through their formal orientation sessions. Jones warmed quickly to the assignment. 
"I wanted to be someone that could help guide (new students) through their time at FMU," she says. "It's important to have someone to help you navigate how to study, how to not get overwhelmed, and to encourage them to get involved with all of the opportunities you have here… That was really important to me to help make that first impression." 
It was, in many ways, just her way of returning the favor. 
Jones says that throughout her time at FMU, she's seen nothing but a welcoming and heartening collective of students and faculty.