October 18, 2021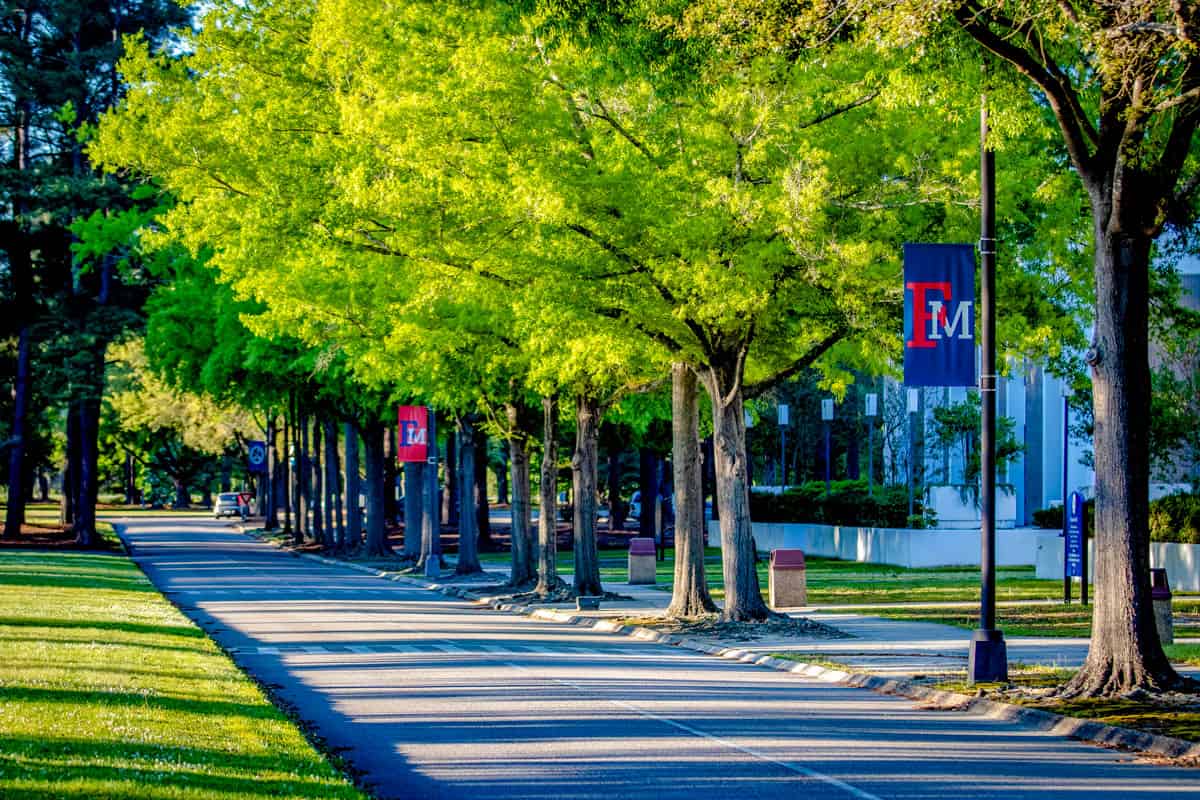 FMU endows three scholarships in honor of African American Coalition members
FLORENCE, S.C. — The Francis Marion Education Foundation has announced that it has fully endowed a trio of scholarships in honor of three distinguished members of the University's African American Faculty and Staff Coalition (AAFSC).
University President Dr. Fred Carter made the announcement this week during a meeting of the AAFSC. Carter announced that an existing scholarship in honor of Dr. Joseph E. Heyward had been fully endowed, and two new scholarships have been fully funded in honor of Steven Sims and Carlton Sellers.
"All three of our friends have contributed so much to this university's educational and administrative processes during the course of their careers," Carter said. "By fully endowing these scholarships, we ensure that their leadership contributions will always be a visible part of our legacy of educating the region and the state." 
All three were present for the announcement, which took place in the Lee Nursing Building on the campus of Francis Marion University. 
The Joseph E. Heyward Endowed Scholarship, named in 2006 for the former FMU provost, vice president for student affairs, and long-time Pee Dee educator, has benefited 146 recipients.
Carlton Sellers recently retired as assistant superintendent of grounds after more than 41 years at FMU. Steven Sims has been employed at the university since 1991 and currently serves as associate professor and head of access services at the Rogers Library. 
The AAFSC was founded at FMU in 1995 to stimulate and enhance cultural awareness, support student scholarships, and to promote professional development and welfare among faculty and staff 
The FMU Education Foundation administers ten AAFSC scholarships, including the Dr. Leroy "Pete" Peterson Scholarship, the Ms. Rebecca S. Lunn Scholarship, the Joyce M. Durant Endowed Chair in African American Studies, the Yvonne G. Davis Community Service Scholarship, the Dr. Dorothy M. Harris Graduate Student Scholarship, the Dr. Freda Campbell-Wilson Endowed Scholarship and the Linda Sullen Endowed Scholarship.