October 22, 2021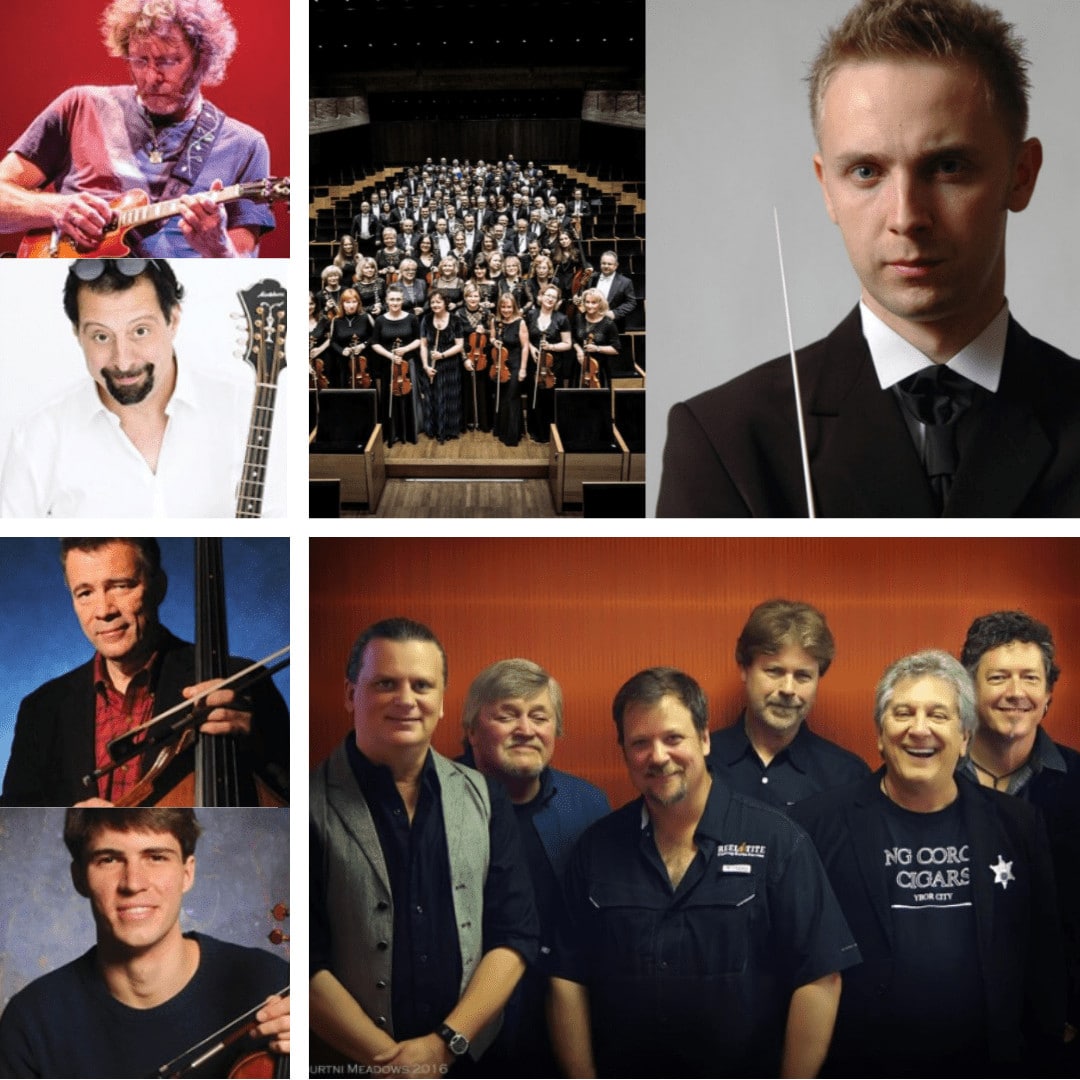 FMU Performing Arts Center announces early 2022 lineup
FLORENCE, S.C. — Tickets for the Francis Marion University Performing Arts Center's 2022 season go on sale today, featuring diverse musical offerings ranging from bluegrass, to classical, and southern rock.
The slate of performances includes the progressive bluegrass quartet of Sam Bush, Edgar Meyer, Mike Marshall and George Meyer on January 21, followed by the Polish Wieniawski Philharmonic Orchestra on January 27, and the southern rock band Atlanta Rhythm Section on March 26.
Tickets for all three events go on sale October 22 at noon on the PAC website www.fmupac.org.You can also call the PAC Ticket Office at (843) 661-4444 or stop by the PAC at 201 South Dargan Street, 12pm to 5pm, Monday – Friday.
The January 21 performance of Sam Bush and Edgar Meyer will showcase masters of the progressive bluegrass style of music. Joined by Mike Marshall and George Meyer (Edgar's son), the quartet features a unique collaboration you might enjoy at a bluegrass festival. Concert-goers can expect to hear tracks from the groundbreaking album Short Trip Home, as well as new "genre bending" music written especially for this tour.
On January 27, the world-renowned Polish Wieniawski Philharmonic Orchestra visits the PAC as part of its 2022 US tour. The Philharmonic has performed around the world since 1944, and it has featured the most prominent Polish musicians and internationally acclaimed artists. Under the direction of conductor Wojciech Rodek, the performance will feature Tchaikovsky's Violin Concerto and Beethoven's immortal Symphony No. 5.
For a limited time, Florence Symphony subscribers will receive preferred seating to the Philharmonic's performance and receive a free drink voucher with each purchased ticket.
On March 26, the PAC will jam to the sounds of Southern Rock band Atlanta Rhythm Section (ARS). Paired in some respects with the 1970's stylings of Lynyrd Skynyrd and the Allman Brothers, ARS features their own unique and diverse sound. ARS packs an entertaining punch, with multiple Billboard Top 10 tracks you'll hear at this performance.
The Performing Arts Center will continue to announce upcoming events for 2022. Visit the website at https://fmupac.org to stay up to date.
Tickets for all FMUPAC performances can be purchased at www.fmupac.org, by calling the PAC Ticket Office at (843) 661-4444, or in person at 201 South Dargan Street, 12pm to 5pm, Monday – Friday.