April 2, 2019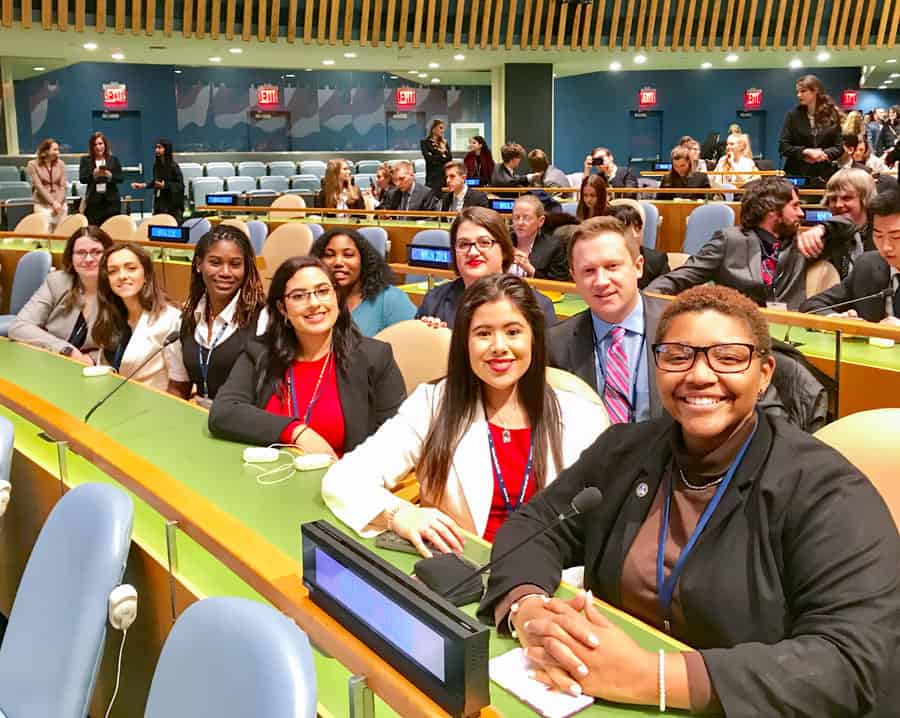 FMU Honors students politic at Model UN in New York City
Eight Francis Marion University students took part in the National Model United Nations simulation at U.N. headquarters in New York City throughout the week of March 25.
The FMU delegation represented the Central African Republic, a landlocked country in Central Africa. This is twelfth year the delegation has attended.
The trip is the culmination of an intense FMU Honors course led by Drs. Will Daniel and Jennifer Titanski-Hooper that throws students headlong into the diplomatic and cultural climate of the state they will represent.
This year's FMU contingency consists of head delegate Janine Gordon, Hunter Britt, Avonlea Samuel, Marisa Littlefield, Connor Graham, Lauren Fields, Michelle Carter and Ashley Krause.
The students received a delegation award of 'honorable mention', which is equivalent to 'third place' in the overall delegation awards.
The National Model United Nations Conference in New York City is the world's largest and most prestigious conference of its kind. It brings together nearly 5,000 students from around the world for simulated caucusing, resolution writing and negotiating of the actual United Nations.