February 16, 2017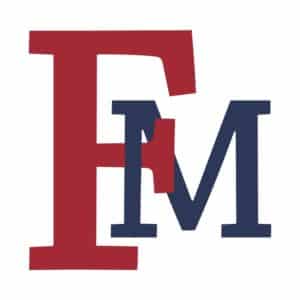 FMU inducts 36 students into nursing honor society
Francis Marion University's nursing program continues to show its growth with the induction of 36 of its students into the nursing honor society Sigma Theta Tau on Thursday, Feb. 16.
Membership in Sigma Theta Tau is based on a student maintaining a high grade point average and class rank. Nurse leaders can also be inducted into the society after their academic career by demonstrating outstanding Scholarship and/or outstanding contributions to the nursing profession.
Sigma Theta Tau was formed in 1922. It has more than 490 chapters in 90 different countries and territories, and boasts more than 130,000 members. The society's stated mission is "advancing world health and celebrating nursing excellence in Scholarship, leadership, and service."
The inductees were: Pre-Licensure BSN: Ashley Arna Brayboy, Olanta, SC; Bianca Tanita Britt, Saint George, SC; Kayla Alexandria Canteen, Georgetown, SC; Taylor Nicole Crisp, Pamplico, SC; Taylor Elizabeth Daniels, Latta, SC; Jessica Lee Elliott, Nichols, SC; Tiara Graves, Pamplico, SC; Dewana Green-Smith, Mullins, SC; Taylor Reid Hardwick, Galivants Ferry, SC; Victoria Hincey, Florence, SC; Jessica Roberts Johnson, Conway, SC; Emanie McGhee, Beaufort, SC; Taylor Jordan Miles, Coward, SC; Miranda Guadalupe Navarro, Cassatt, SC; Courtney Janay Pinckney, Greenwood, SC; Taylor Morgan Prince, Loris, SC; Sarah Rivera Lopez, Sumter, SC; Grayson Sarah Smith, Lake City, SC; Brittany Winchester Waller, Florence, SC; Rose Marie Williams, Florence, SC; RN-BSN Dustin Tyler Mathis, Lugoff, SC; Idetta Holliday, Columbia, SC; MSN: Jennifer Carol Barrett, Myrtle Beach, SC; Margaret Buchanan Bryant, Mt. Pleasant, SC; Lindsey Coward, Florence, SC; Shannon Williamson Cribb, Elgin, SC; Kellie Lavaun Gainey, Sumter, SC; Brittany Leigh Hempton, Rock Hill, SC; Vanosia Michelle Hines, Pamplico, SC; Karen T. Jones, Florence, SC; Dustin Dewells Phillips, Florence, SC; Shannon Spence, Pawleys Island, SC; Lisa Mittie Wallace, Darlington, SC; Angela Denise Woods, Georgetown, SC; Nurse Leaders: Annette Edwards, Marion, SC and Nancy A. Belluci, Little River, SC.