November 3, 2016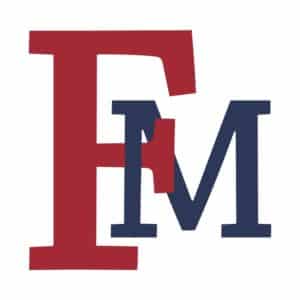 FMU lands $2.3 million in grants for nursing students
Francis Marion University's School of Health Sciences is the recipient of two new federal grants that will make more than $2 million in scholarships and incentivized loans available to master's level nursing students matriculating at FMU.
The awards were provided by the U.S. Department of Health and Human Service's Health Resources and Services Administration, and are part of a package of more than $149 million in awards announced in late July. The HRSA is the primary Federal agency for improving health and achieving health equity through access to quality services, a skilled health workforce and innovative programs.
FMU's award is available through two distinct programs.
Scholarships for Disadvantaged Students will provide $543,654 in director scholarship aid for tuition and other costs to students in FMU's Master of Science in Nursing Family Nurse Practitioner program this school year. The Nursing Faculty Loan Program will provide $75,452 in loans for MSN Nurse Educator students. Up to 85 percent of the loans can be forgiven if students serve as full-time faculty at an accredited nursing school for four years after graduation.
FMU officials expect the scholarship program to fund approximately 24 FNP students. The loan program will provide a new source of funding for approximately six Nurse Educator students and is renewable annually.
The scholarship program is a four-year award totaling $2,265,454. FMU can apply to continue the program at the end of the award.
Dr. Fred Carter, president of FMU, says the two grants are just part of the momentum surrounding health care education at the University.
"Over the past few years, we've realized enormous success in furthering health care education at Francis Marion," says Carter. "We've established new programs and built new facilities.
"Now, the university is just as focused on finding financial support to assist students in paying for this education. These grants are great news for FMU, but they're even better news for our students and the citizens of this region."
Dr. Ruth Wittmann-Price, Dean of FMU's new School of Health Sciences, says the new scholarship and loan programs should further accelerate growth in FMU's graduate-level nursing programs.
"Our FNP and Nurse Educator programs were already going great, just a few years after they were begun," says Wittmann-Price. "This news certainly isn't going to slow that down.
"It is a big deal for nurses in our region, many of whom want advanced degrees but who struggle to find a way to pay for it while building a family and a career.
"And, it meets a growing need in our community for highly skilled health care providers."
The Nursing Faculty Loan Program (NFLP) is designed to increase the number of qualified nursing faculty who, in turn, are needed to address the shortage in America's nursing workforce. Recipients will be chosen based on their qualifications with a priority on students with clinical skills and background in hard-to-fill instructional areas like pediatrics, obstetrics and psychiatric nursing. An additional priority will focus on minority students.
As its name implies, the Scholarship for Disadvantaged Students (SDS) targets students from disadvantaged backgrounds, as defined by the U.S. Department of Health and Human Services. Disadvantaged backgrounds can include poverty and an educational environment that might prevent a student from being able to access university-level health care education. The program also targets students from medically underserved areas, with an eye towards supplying those areas with what would essentially be homegrown health care providers.
Both programs go into effect for the fall and the late award announcement has put the application process on a fast track. Students must complete applications for both programs by Aug. 15.
Applications will be online at http://www.fmunursing.com/graduatescholarships.
Current and prospective students in FMU's master's level nursing programs can contact Dr. Ruth Wittmann-Price at 843-661-4625 (rwittmannprice@fmarion.edu) with questions regarding the scholarship program. Students with questions regarding the NFLP for Nurse Educator students can contact Dr. Karen Gittings at 843-661-1688 (kgittings@fmarion.edu).
For more information contact Executive Director of Public Affairs Tucker Mitchell at 843-661-1332 (cmitchell@fmarion.edu).