November 4, 2016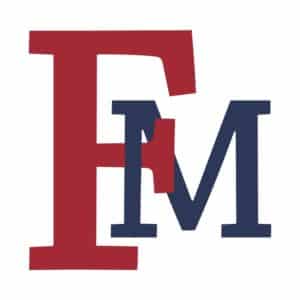 Innovation, new initiatives make for "interesting" year at FMU
Francis Marion University President Dr. Fred Carter told university faculty at their annual kickoff breakfast Monday morning that FMU is in for an "interesting" and innovative year.
More than 300 faculty members and university staff attended the breakfast, which signals the opening of the academic year. FMU is expecting more than 4,000 students for the 2016-17 Fall semester which began Monday afternoon.
Carter, who's entering his 18th year, is the longest-serving president in FMU history and the senior public university president in SC, lauded the faculty for the power they have to transform society.
"That's the uniqueness of our profession," said Carter. "You can see the collective effects of our labor through the work of our graduates every single day. And those effects are phenomenal.  Please know how very proud I am of what you do. You make an enormous difference in the lives of those you educate…and in the lives of those who benefit from that education."
Carter also told the faculty that they're in for an "interesting year," in large part because of the national and state political climate. But he also noted that "back here on the ranch, things are going pretty well."
Carter highlighted a number of new programs and initiatives underway at the university, including:
Continuing development of a new program in Speech Pathology. Following state approval later this fall, the program is expected to begin in 2018.
Plans for a new Honors Center on campus. The new building would house the university's rapidly expanding Honors program as well as the Robert E. McNair Center for Research and Service and the university's growing International program.
The new Center for Academic Success and Advisement (CASA). The center will expand and enhance academic support and advisement services on campus. Two new advising director positions and two graduate student support positions will be part of the initiative. The key focus will be on providing support for freshmen students. Dr. Jennifer Kunka will assume leadership of the new entity with the title of associate provost.
A new Social Sciences and Humanities Institute at Hobcaw Barony in Georgetown. Francis Marion University and Coastal Carolina University will partner with the Baruch Foundation to administer the new institute, which will encourage and develop new research opportunities at Hobcaw Barony, the 18,000-acre preserve operated by the Belle Baruch Foundation.
An increase in the number of research sabbaticals available to FMU faculty each year.
A 10 percent increase in funds available for faculty research projects and professional development.
An increase in the number of faculty summer research stipends. The new stipends will include some funds for tenured faculty. Previously, the funds were available only to un-tenured faculty, as a means of supporting their research early in their career.
Announced that plans are moving ahead for a Doctorate in Nursing Practice degree at FMU, and that the university will also consider a new baccalaureate degree in Recreational Therapy. Carter told faculty that "it's simply time" for FMU to offer doctoral level instruction for nurse practitioners. FMU began offering the masters-level Family Nurse Practitioner degree in 2012.
Announced that the university would hire an archaeologist for the history department next year. "We're located in the middle of a region rich in colonial, antebellum and postbellum history," said Carter. "It's time that this university play a part in exploring, excavating, and preserving this history."
At Monday's breakfast, the university also recognized 21 faculty members for state service anniversary. Those recognized were:
10 Years — Dr. Larry Englehardt, Dr. Alena Eskridge-Kosmach, Mr. Nathan Flowers, Professor Charles Jeffcoat, Dr. Daljit Kaur, Ms. Faith Keller, Associate Provost Chris Kennedy, Dr. Ron Murphy, Dr. Hari Rajagopalan, Dr. Shawn Smolen-Morton, Dr. Jeff Steinmetz, Dr. Matt Turner and Dr. Nancy Zaice.
20 Years — Dr. Ken Araujo, Professor Tim Hanson, Provost Dr. Peter King, Dr. Christopher Johnson.
30 Years —  Dr. Allan Lockyear, Mrs. Demetra Pearson, Professor Glen Gourley, Dr. Charlene Wages, Vice President for Administration.