August 16, 2017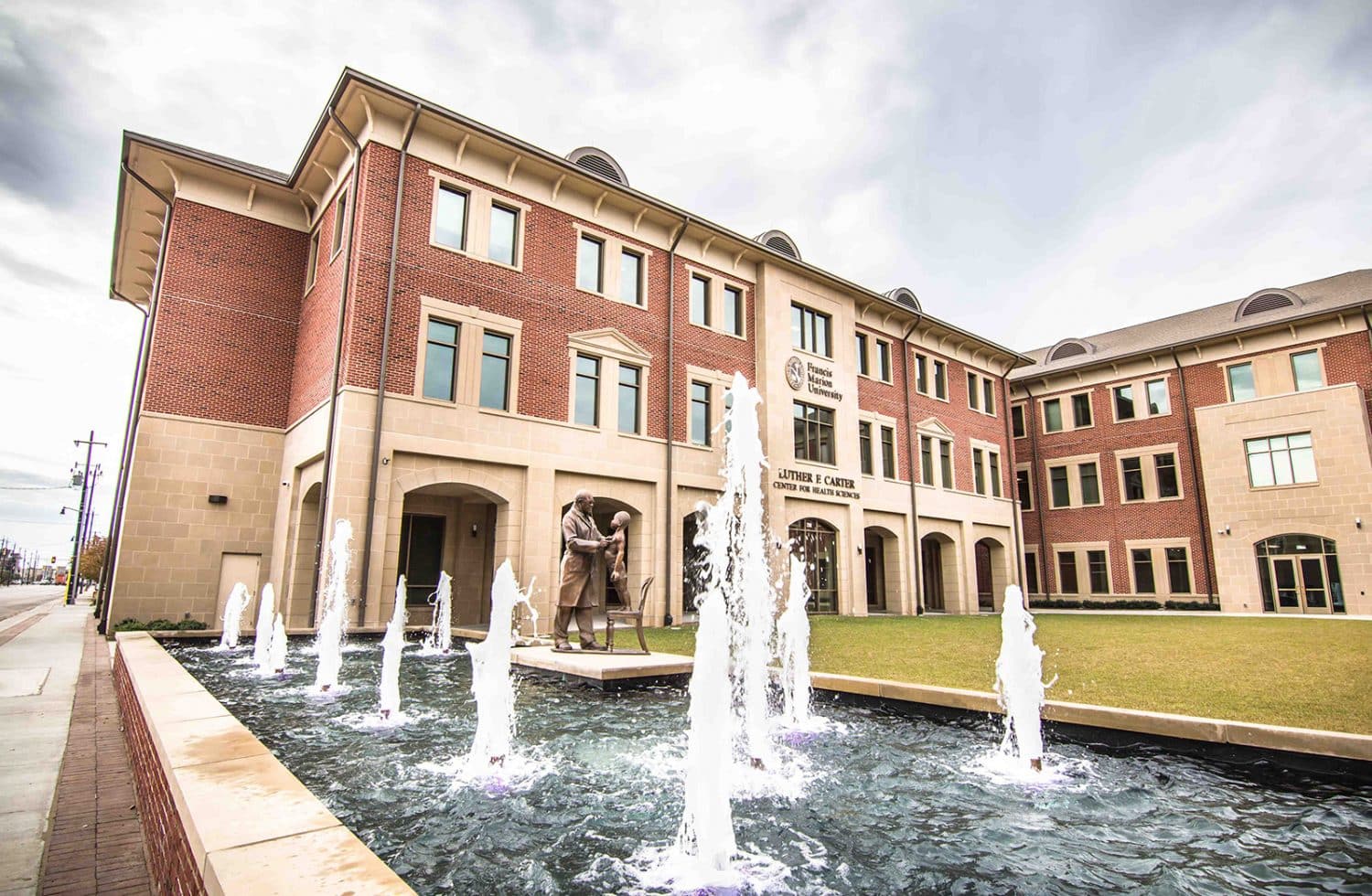 FMU lays plans for a 'healthy' future
August 16, 2017 – As Francis Marion University's School of Health Sciences continues to expand, university leaders are moving to accommodate new programs with new facilities.
FMU's new Carter Center for Health Sciences opened in downtown Florence last fall, and this spring the university acquired a historic building – the old Florence post office – next door to it. Plans call for new graduate-level health care programs, like the Speech Pathology program (which opens its doors in 2018), and other programs still in the pipeline to be housed in the old post office building in the future.
The Carter Center, a 51,000-square foot building, offers students in FMU's graduate-level nursing programs, its Physician Assistant program and in the university's graduate programs in Psychology, state-of-the-art labs and classrooms, all located in the heart of the Florence medical community.
The Carter Center was funded by a partnership of private and governmental entities, including the Drs. Bruce and Lee Foundation, the City of Florence, Florence County and the State of South Carolina. Like all classroom buildings at FMU, it opened debt free.
A similar coalition formed to purchase the old post office and gift it to the university. The 30,000-square foot building, parts of which date to 1906, will require some renovation as space is reconfigured to accommodate classrooms, offices, lecture halls and possibly even a behavioral health clinic.
The university is in the process of raising funds for that project.
Eventually, the two buildings will form an impressive complex of facilities that will physically secure the future of FMU's graduate-level programs in health care. That, in turn, will provide the community with more health care resources, and FMU students with an ever-broadening path to meaningful careers.