August 14, 2017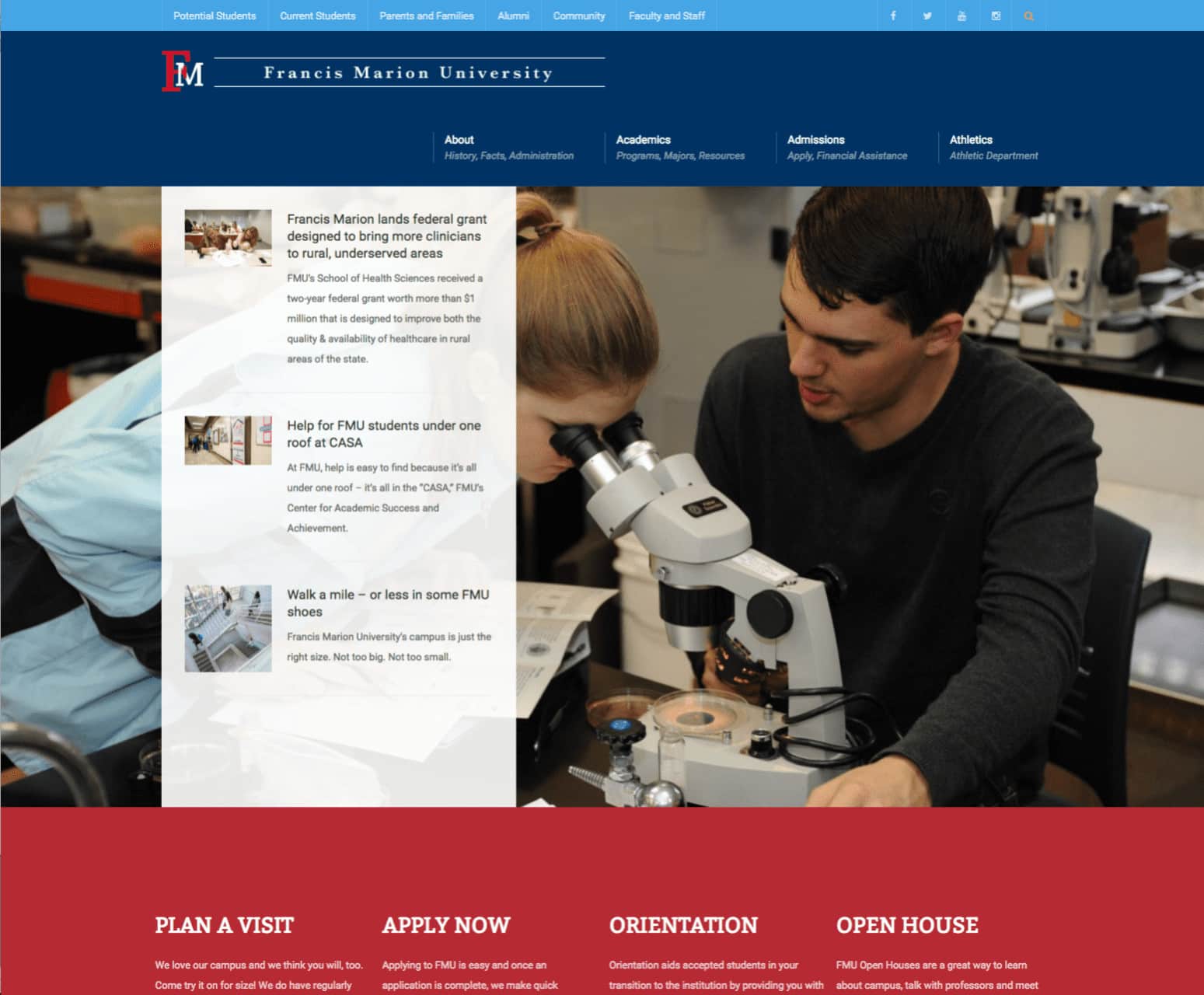 Francis Marion University launches new website
Francis Marion University launched a redesigned and reinvigorated website last week.
The new site offers quick and easy access to essential information and a more user-friendly experience, with a focus on cross platform accessibility through a responsive design.
Francis Marion President Dr. Fred Carter says the site represents an ongoing effort to provide students, faculty, staff, alumni and future students with an improved web-based experience.
"A great many people worked long hours to make this website possible," Carter says. "We're pleased with it and hope that all of our constituencies will be happy with the change. This site reflects the scope and depth of university life."
FMU's Internet URL did not change. The university website can still be accessed at www.fmarion.edu.