May 1, 2019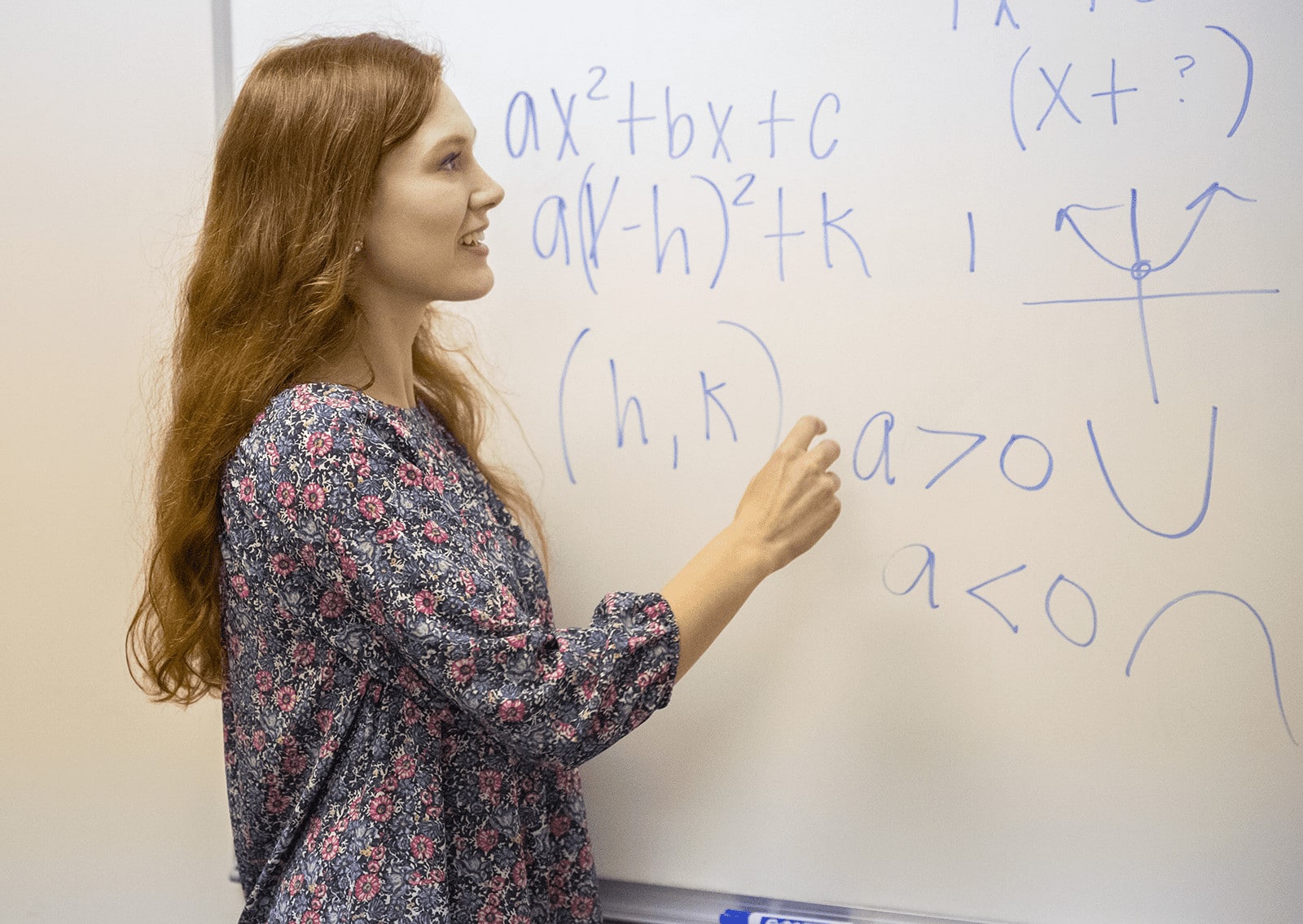 FMU math major ready to step into teaching
Francis Marion University has long served as the backbone of teacher education in the Pee Dee and the state.
Now, as South Carolina wrestles with an increasing shortage of teachers, especially in critical specialties, FMU is once again stepping to the fore.
FMU has added new certification programs for biology and history majors in recent years to encourage more students into teaching careers. Older programs like math and English continue to be fruitful as demonstrated by students like Kaitlyn Lowry, a math major who also earned her teaching certificate.
Lowry excelled at math and chose that discipline for her major. But she always had an eye on a teaching career. She says the new certificate programs left her math itch satisfied while also allowing her to feel prepared as she begins her teaching career.
"The program gave me a full experience of what it's like to be a teacher," Lowry says. "I've had great professors, great cooperating teachers, and great student. I feel very prepared. I've had a great experience."
The math certification program gives Lowry certification to teach middle-level and secondary level math, meaning she can teach students in 5th through 12th grade. Both those career areas are in high demand nationwide, and Lowry has had plenty of job opportunities. After sifting through some possibilities, Lowry decided to return  to her alma mater, South Florence High School, to teach. She'll begin her career teaching algebra.
"Returning back to teach with some of my old teachers is going to be really cool," she says. "Some of my teachers at South Florence are the reason I first wanted to be a teacher, so going back as a teacher is exciting."
Lowry says she eventually plans to return to college to obtain a graduate degree. Until then, she plans to enjoy her time leading in the classroom and helping fill a real need.
"I've had so many great experiences in teaching already," she says. "I'm looking forward to many more."