May 1, 2019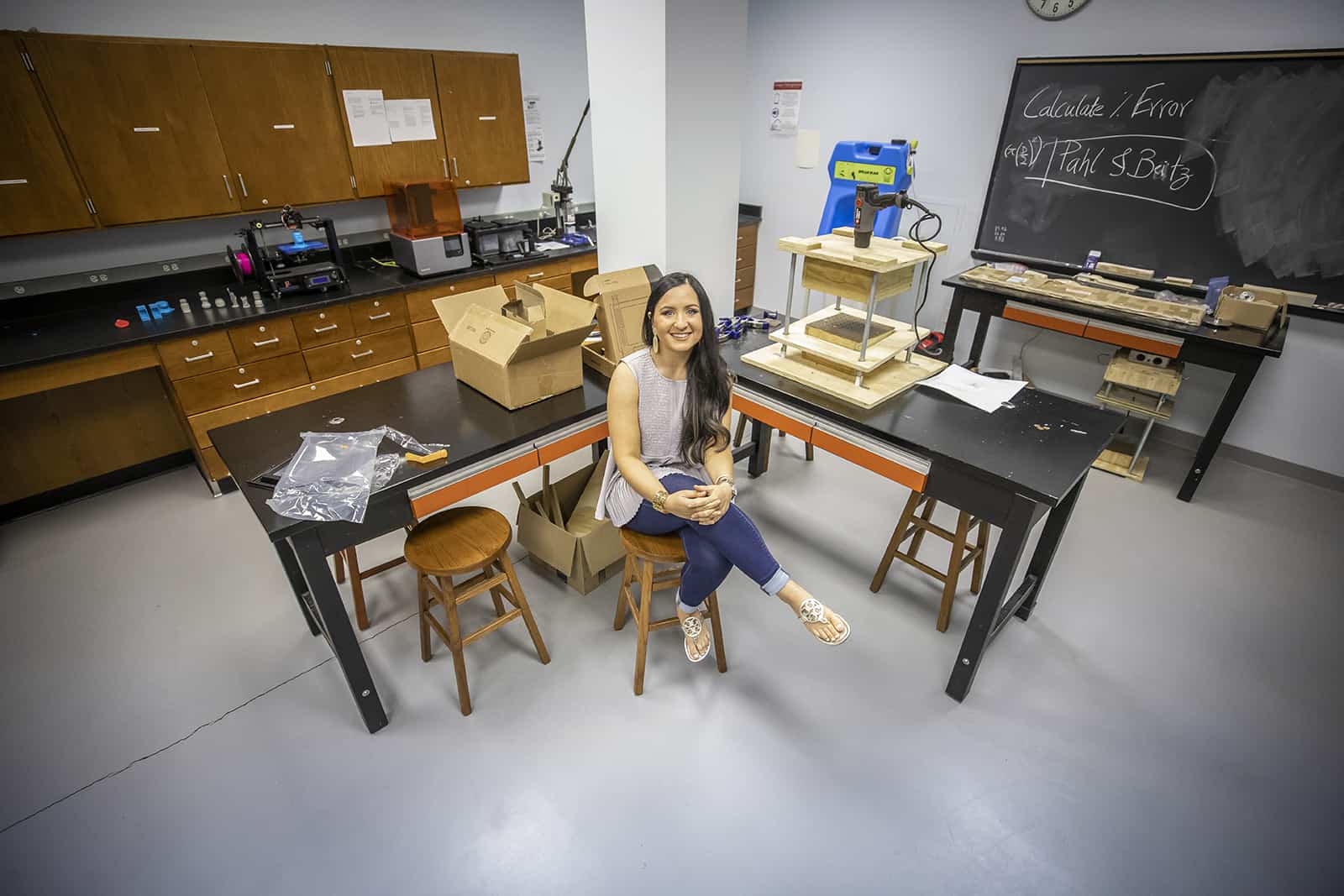 Her engineering foray took a "leap of faith"
High school students often have only the vaguest idea of a career they'd like to pursue as they enter college. Options are many. Decisions are difficult.
Taylor Watson, a member of Francis Marion University's spring 2019 graduating class, was no different than most. The Lamar, S.C. native had excelled in math in high school and figured numbers would play some role in her future.
But what role and in what major?
After some research and thought, Watson put her trust in a couple of FMU professors. Today's she's a sparkling example of a student who navigated the career exploration aspect of college with ease and success. She's leaving FMU with a degree in Industrial Engineering and is looking forward to her first job —  an engineer with Georgia-Pacific.
"I just took a leap of faith," Watson says.
The leap meant jumping into a field that was not only new to her, but one where women are a distinct minority. Women account for roughly three out every 10 IE, according to DataUSA.
"If you're a girl, don't be afraid to go into the engineering field," says Watson. "Sometimes, as a woman, you have more opportunities to go in and make changes … Maybe it's not a field that women typically go into, but don't let that hold you back."
Watson's FMU career turned after she met with a female industrial engineer — Dr. Lorna Cintron-Gonzalez, coordinator of the FMU Industrial Engineering program.
"I told 'Dr. G.' this (industrial engineering) is what I want to do," she says. "(Dr. Gonzalez) advised me to do a little bit more research, but I was back in her office later that day."
Watson says she instantly fell in love with the field. And, the field loved her back.
Watson landed a number of a internships during her FMU career, including one with General Electric in Florence. That experience in particular helped her grow comfortable with her newly chosen field.
"I had a lot of time to get to know the guys on the floor and figure out how to communicate with them from an engineering standpoint," she says. "That's kind of a complicated thing to do. To go from sitting at a desk saying, 'This is going to work,' to actually making it work in real life is not easy."