May 29, 2020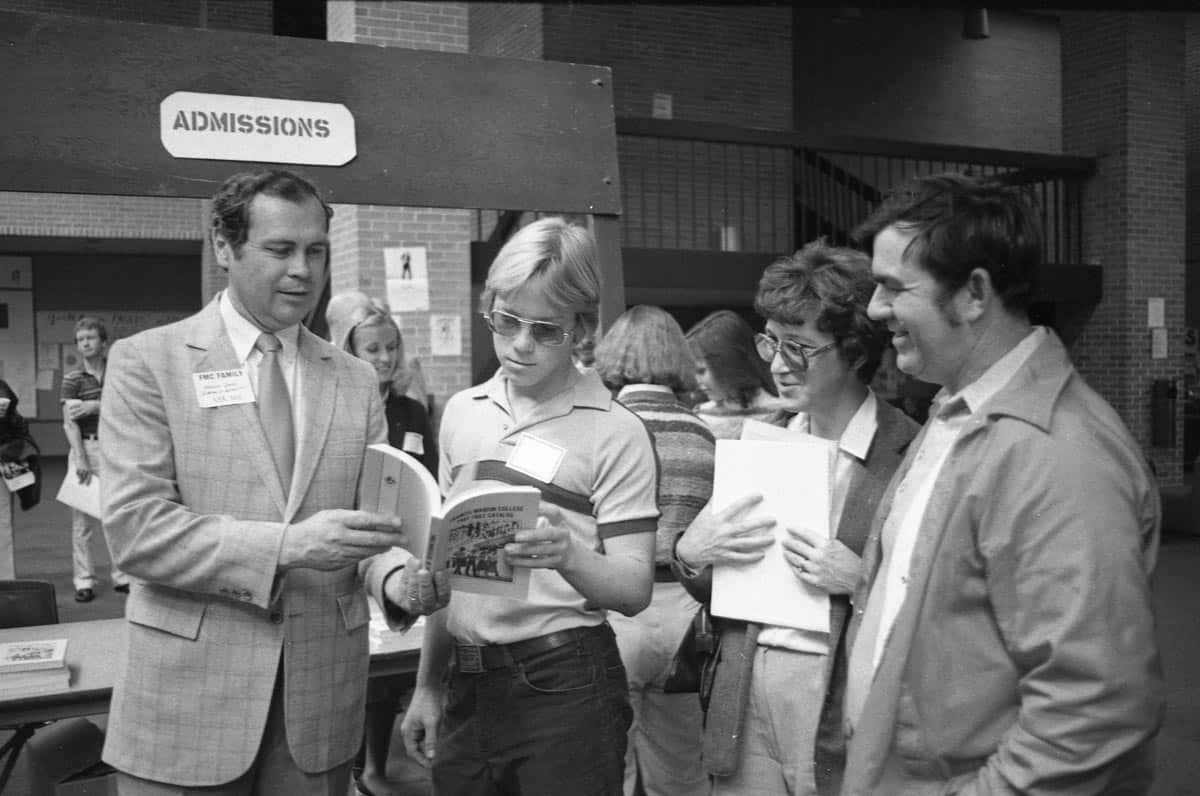 FMU mourns the passing of Marvin Lynch, founding staffer
Francis Marion University is mourning the loss of one of its founding staff members.
The Rev. Marvin W. Lynch, who was FMU's first director of admissions, passed away on Friday. 
Lynch served FMU in a variety of roles for more than 40 years. After retiring from the university's administration in 1995, he returned as FMU's volunteer chaplain from 1999-2015. 
In 2014 the Marvin Lynch Humanitarian Award, given annually to a FMU staff member who is involved in humanitarian service and displays kindness and personal charity, was created in his honor.
FMU President Dr. Fred Carter says Lynch was one of the cornerstones of FMU's founding.
"It was one of my great privileges at FMU to get to know Marvin and call him a friend," says Carter. "He was a kind and gentle man whose warm and welcoming presence helped bring thousands of students to Francis Marion. In that regard, he helped establish that wonderful sense of community that is still so pervasive here. 
"As one of our founding fathers, he ranks right alongside President Doug Smith, with whom he enjoyed a close and warm friendship for decades."
Lynch was a native of Pamplico. He earned his associate degree from North Greenville College, a bachelor's degree from Furman University and a master's from Central Michigan University. He became a licensed Baptist minister in 1955 and served as a volunteer minister for a number of area churches throughout his life.
Lynch began his working life as a teacher and athletic coach at Pamplico High School and Ridge Spring-Monetta High School. He then served as the executive director of the Pee Dee Area Big Brothers Association for six years. 
Lynch was appointed the admissions officer at the University of South Carolina-Florence regional campus for two years. He was appointed director of admissions at what was then known as Francis Marion College when it was established in 1970. USC-F was the predecessor of FMC/FMU. 
Lynch also coached the USC-F basketball team.
While working at FMU in the 1980s, Lynch also served on the Florence School District One School Board. He used the monthly stipend he received as a school board member to establish the Norma M. Lynch Scholarship at FMU in honor of his wife. 
The scholarship provides financial aid for aspiring teachers. It has helped dozens of educators follow in the Lynchs' footsteps over the years.
The family has requested that donations be made to the Lynch Scholarship in lieu of flowers.
Donations may be made online at https://www.fmarion.edu/foundation/  or by mail to the FMU Education Foundation, PO Box 100547, Florence, S.C. 29502. 
For more information, call the Foundation at 843-661-1295.