June 1, 2020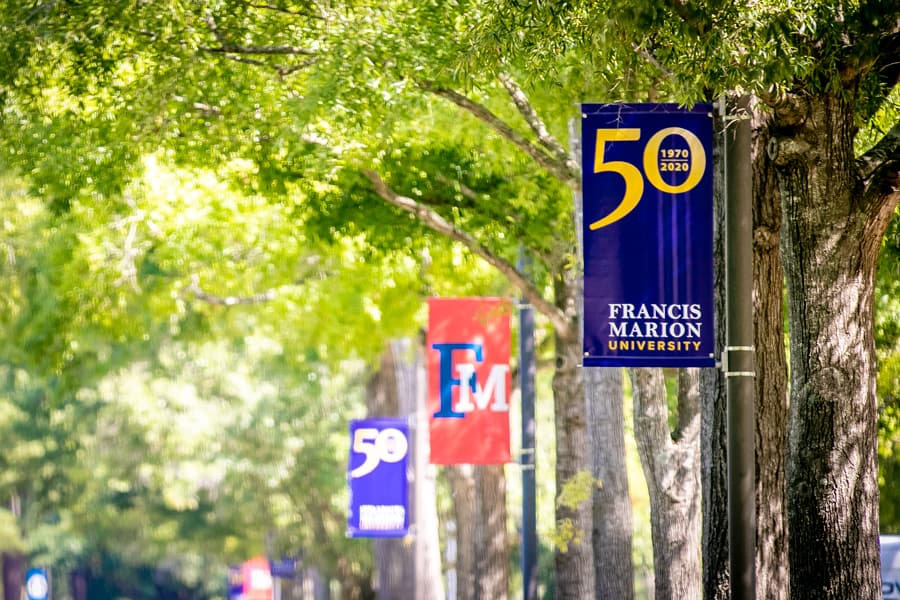 Francis Marion University resumes summer hours
Francis Marion University's campus re-opens to the public on June 1, along with other state government offices across South Carolina.
That's good news for returning students, new students, and prospective students. All functions related to enrollment will once again be available in person.
FMU will operate on a limited schedule in June in July. All offices will be open from 8 a.m. to 5:30 p.m., Monday through Thursday. On Fridays, offices related to enrollment and other student needs will be open from 8 a.m. to noon.
Those offices include the president's office, the provost's office, the admissions office, the registrar's office, the financial aid office, the cashier's office at human resources.
Counselors in FMU's Admissions Office can help guide new and prospective students to the best source of information and assistance. Contact them at 843-661-1231. While FMU is conducting summer orientations for new students virtually this summer, in-person tours are available for individual families. They'll be conducted using appropriate safety and distancing measures. Contact the Admissions Office to schedule a tour, or visit the FMU website at www.fmarion.edu/admissions.