November 12, 2021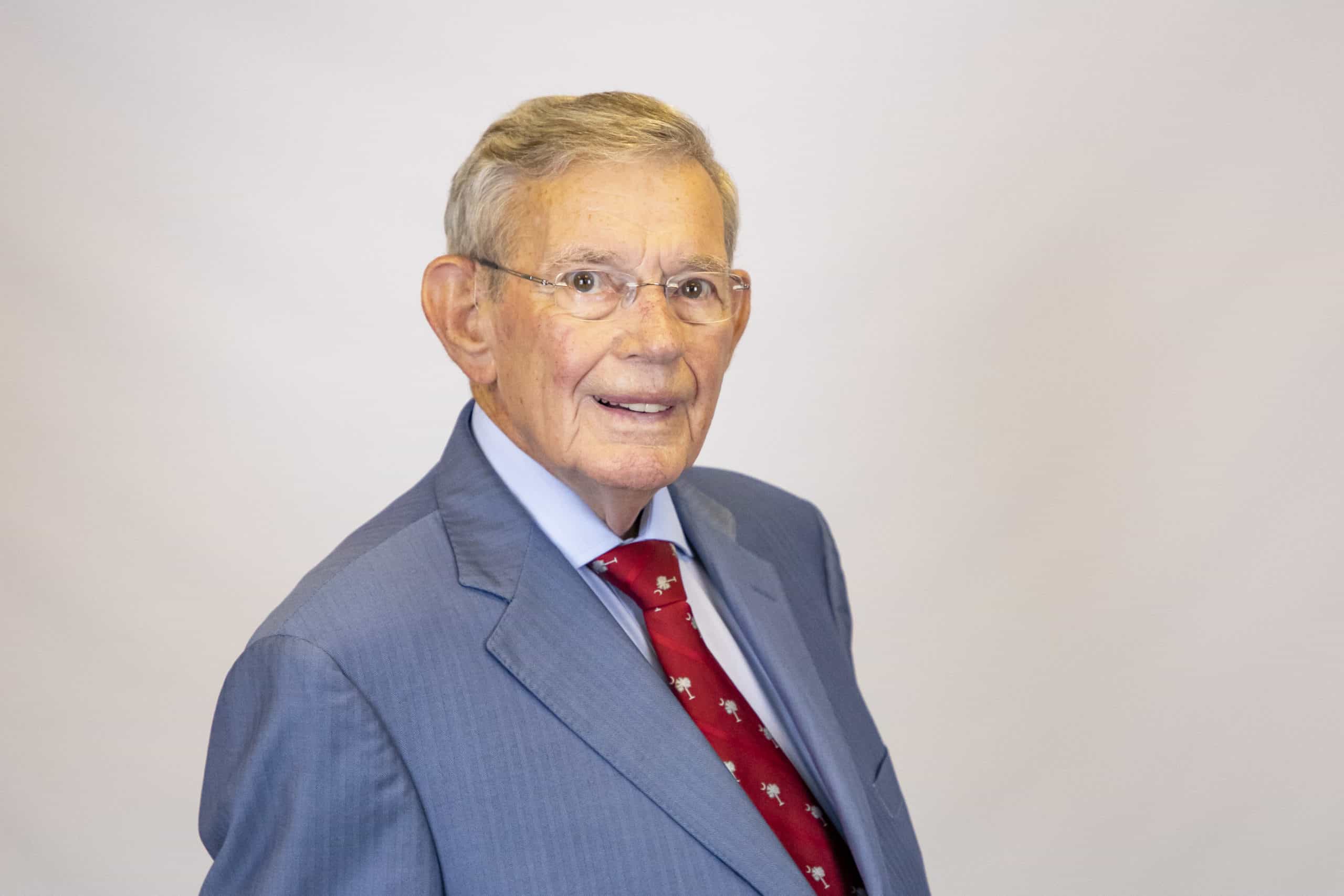 FMU mourns the passing of Sen. Hugh K. Leatherman Sr.
The entire Francis Marion University community extends its deepest condolences to the family of S.C. Sen. Hugh K. Leatherman Sr., who died early this morning at the age of 90.
 "Few people have made such a profound impact on the state of South Carolina as Hugh Leatherman," said Dr. Fred Carter, the president of FMU. "On behalf of all Francis Marion University, I extend my deepest condolences to the chairman's wife, Jean, and their entire family. They have lost a devoted husband, father and grandfather. The region and the state have lost a great leader, and I have lost one of my best friends."
Leatherman's impact in state politics was widely felt. He was first elected to the Senate in 1980 and served as chairman of the Senate Finance Committee since 2001. The chairman was responsible for countless projects across the state, ranging from economic development, infrastructure, community development and countless other major projects.
Leatherman received an honorary degree from Francis Marion in 1987, served on the FMU Board of Trustees and was a trustee emeritus for the past three decades.
Karen Leatherman, the senator's daughter, currently serves on the FMU Board of Trustees.
Leatherman's leadership made it possible for the addition of many campus buildings and academic programs throughout the years. Among them are the Bachelors of Science in Nursing, Masters in Nursing, Doctorate in Nursing Practice, as well as degrees in Speech Language Pathology, Industrial Engineering and Mechanical Engineering.
He was also instrumental in getting the university money for numerous buildings, including one of our newest medical buildings, which is named in honor of senator and Mrs. Leatherman.
UPDATE
Funeral services for Sen. Hugh K. Leatherman, Sr. will be held on Friday, November 19, at 3:00pm at the Francis Marion University Performing Arts Center, located at 201 S. Dargan St.
The event will be live-streamed in its entirety on Francis Marion University's YouTube channel.