June 4, 2020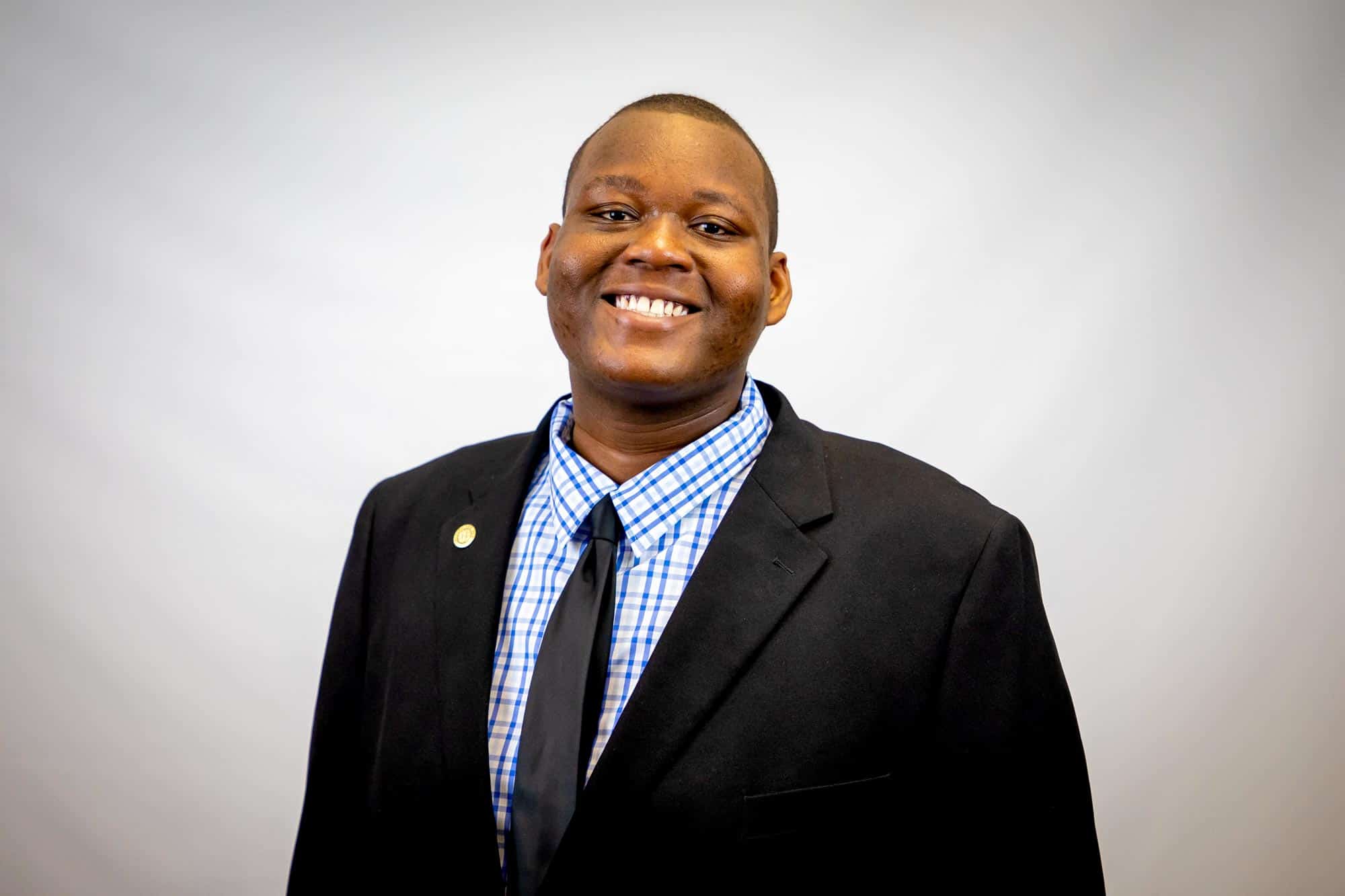 FMU's new student body president aims to 'meet students where they are'
Students at Francis Marion University have probably seen incoming student body president Tymoshio "Ty" Robinson around campus. He's an active member of the student body who's involved in a number of student organizations and events.
They'll be seeing a lot more of Ty and his fellow FMU Student Government Association executive officers this fall. The organization, says Robinson, aims to "meet students where they are."
Robinson was on campus Thursday for FMU's regularly scheduled Board of Trustees meeting. Dr. Fred Carter, the university's president, introduced him to the board members in attendance (many board members teleconference into the meeting). 
Robinson will work closely with Carter, and his fellow executive officers, on a number of new initiatives in the coming year. 
The SGA's 2020 executive officers include Robinson, Vice President Delonte Hough of Darlington, S.C.; Treasurer Larryon George Florence, S.C.; and Secretary Kei'Yona Jordan of Columbia, S.C. The new executive team hopes to provide FMU's student body with an assurance that they're not alone.
Robinson, a junior political science major from Kingstree, S.C., says the group will focus on providing students with access to resources and experiences to enrich their time at FMU. They'll all look for ways to address  issues such as mental health awareness, financial literacy, and equality.
"We want to get out and meet our fellow students," Robinson says. "That's the best way that we learn what we need to do to assist them… Students should look forward to a greater SGA presence on campus next year."
The Covid-19 pandemic presents students with a new world of social distancing, constant sanitization, and new norms that can never be usual for a college student.
The SGA executive leadership understands this and, according to Robinson, will seek to be a representation of a unified voice of the student body.