August 19, 2020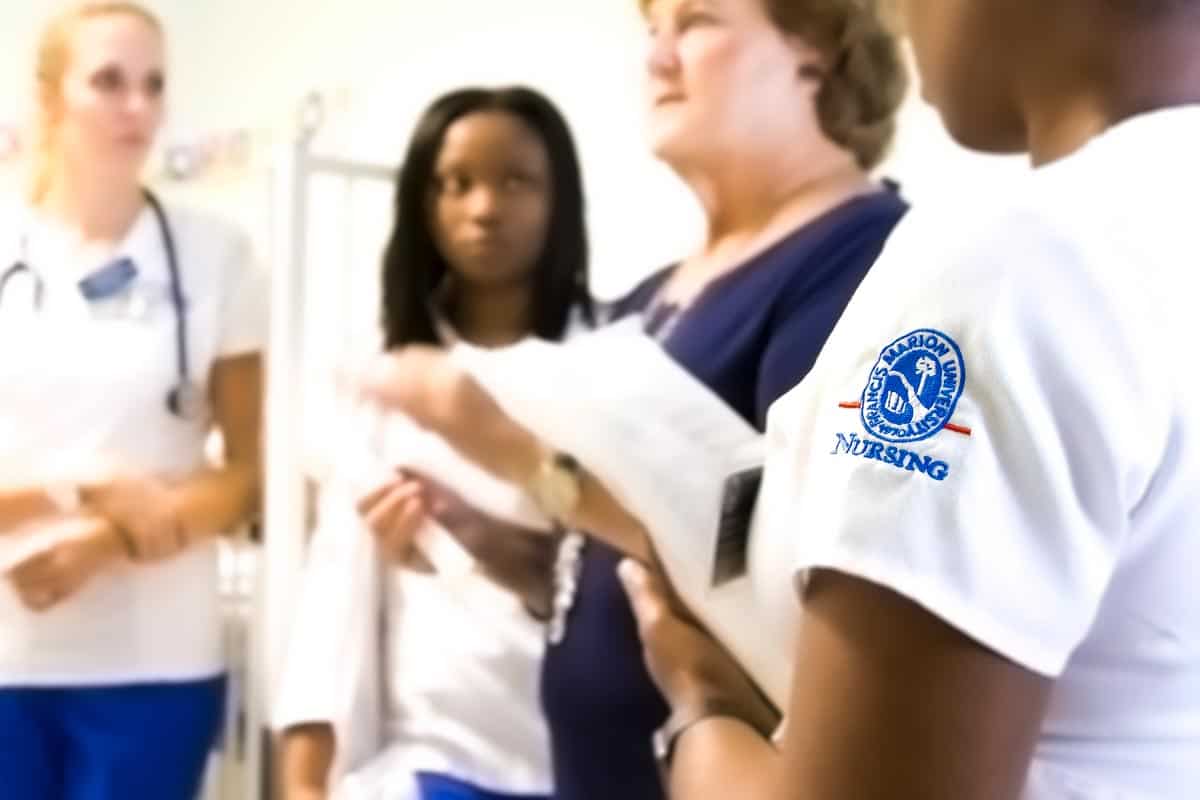 FMU Nursing recognized as NLN center of excellence
Francis Marion University is one of 17 schools named as Centers of Excellence by the National League for Nursing, the nation's premier organization for nurse faculty and leaders in nursing education.
The honor recognizes FMU's renowned Department of Nursing, which is part of the University's School of Health Sciences.
Colleges and universities selected as NLN Centers of Excellence exemplify the National League for Nursing's core values of caring, integrity, diversity, and excellence. Faculty at the NLN Centers of Excellence are charged with sharing their experience, knowledge, and wisdom for the benefit of everyone in nursing education.
Each school selected as an NLN Center of Excellence is recognized for a particular trait that is critical to superb nursing education.
FMU was recognized for "Promoting the Pedagogical Expertise of Faculty."  It's one of just five schools across the nation recognized in this category during the four-year cycle that begins this year, and one of just 13 schools currently holding this designation.
This is the second time FMU has been selected as a Center of Excellence in the faculty pedagogy category. The University was recognized for its first four-year cycle in 2016.
Dr. Karen Gittings, Dean of FMU's School of Health Sciences and past Chair of the Department of Nursing, says the NLN recognition is important because it speaks to the core values of FMU's nursing faculty.
"Our faculty are professionals who care deeply about nursing and its increasing importance in today's world," says Gittings. "While most remain involved on the frontlines of healthcare, where they really shine is the classroom and the laboratory/clinical areas. They bring knowledge, expertise, and compassion to their students every day as they prepare them for the challenges ahead. We're proud of what this group does and proud to be recognized by the League."
NLN CEO Beverly Malone, PhD, RN, FAAN, says that NLN Centers of Excellence play a critical role in nursing education today.
"NLN Centers of Excellence help raise the bar for all nursing programs by role modeling visionary leadership and environments of inclusive excellence," says Malone. "These environments help nurture the next generation of a strong and diverse nursing workforce to advance the health of the nation and the global community."
FMU is one of just 56 institutions nationally that has been recognized as a Center of Excellence by the National League for Nursing. It's one of just three nursing schools in South Carolina with that designation.
FMU will be formally recognized at the League's virtual Education Summit later this fall.