December 10, 2016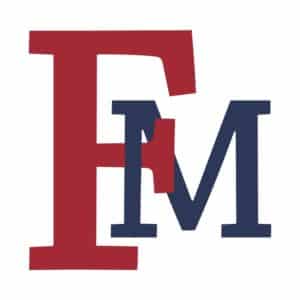 FMU physics grad hopes to work on Wall Street
When Jared Singleton was a young boy, his parents cut the number of cable channels the family received.
One they didn't cut — whether by choice or accident — was the Science Channel, a network devoted to the exploration and explanation of scientific history and happenings.
Young Jared discovered it.
Fast forward a few years and Singleton, a Fall 2016 graduate of Francis Marion University, is a published author in the field of physics, with aspirations to work on Wall Street in a quickly developing field related to Computational Physics, his academic speciality at FMU.
It all started with the Science Channel. It all finished — for now — in the FMU Physics Department.
"There's a show (on the Science Channel) called Through the Wormhole," Singleton says. "It looks at a lot of the more advanced weird physics and that really fascinated me."
Singleton pursued his scientific passion at FMU where, as an undergraduate majoring in Computational Physics, he was able to work with FMU Profession Dr. Larry Engelhardt on several research projects, including a long-running piece of work in which they examined the behavior of magnetic molecules and the ability of those molecules to induce magnetism in certain other materials. Their research eventually led to jointly written article featured in the Bulletin of the American Physical Society.
Both the opportunity to perform serious undergraduate research, and to publish in a major journal, are rare for undergraduates. Those kind of opportunities are something of a hallmark of FMU's intimate program in Physics and Engineering, and Singleton is not the first Patriot able to perform work on that level.
As a result of his work at FMU and the abilities nurtured by it, Singleton now has a vast array of possibilities in front of him. Next fall, he plans to attend Georgia Tech for post-graduate work. He'll focus on their non-linear mathematics program, which emphasizes Chaos theory. Chaos theory deals with complex systems whose behavior is highly sensitive to slight changes in conditions, so that small alterations can give rise to strikingly great consequences.
One system that fits that bill: the stock market.
Graduate school awaits, but Singleton already has his eyes on Wall Street. He'd like to work there as physicist, creating computer models that predict the ups and downs of market.
That's not the standard career in physics, but it's a real thing. Large stock trading firms do employ complex modeling and scientific thinking to guide investment.
"Basically, you just make a model of the economy, rather than something in physics," he says. "Because they've hired so many physicists, there's a new field called econophysics which is purely focused on the physics of the economy."
Singleton says breaking away from the norm — many physicists wind up teaching —  derives directly from his FMU experiences. The opportunity to lead some labs as a teaching assistant helped him realize that wasn't what he wanted. The opportunity to undertake some serious research as an undergraduate helped him learn what he did want.
Experiential learning like that is nothing new for Singleton.
Back home in Bennettsville, SC, Singleton has worked for his father's HVAC company, Pee Dee Heating and Cooling, as a service technician, servicing heating and air conditioning units, for the past eight years. Singleton says his interactions and experiences with air conditioners and heating units assisted him with numerous classes at FMU, especially those dealing with the power of electricity.
"The fear of not getting shocked helped me learn some principles quickly," he says. "It also helped with knowing how to wire up everything."