July 28, 2017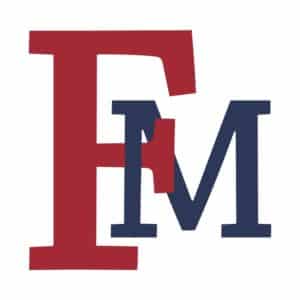 FMU Political Science professor's article honored by European academic journal
Francis Marion Assistant Professor of Political Science Dr. Will Daniel's academic article analyzing the usage of social media by European Union members of parliament was recently named European Union Politics' top submission of 2016 by the editors of the academic journal.
European Union Politics is renowned as one of the most important and widely read academic journals to focus on the process of governance, politics and policy in the 28 state political and economic amalgamation.
The paper, An online electoral connection? How electoral systems condition representatives' social media use, was co-authored by Daniel and Lukas Obholzer of the Free University of Berlin.
Daniel says the recognition came as a bit of a surprise, considering the distinction of the journal.
"It is a large and unexpected honor for our work to be named by the journal's editors as the best article to be published in the 2016 volume," Daniel says.
The article examines communications politicians have with their constituents and the strategy behind their messages. Daniel and Obholzer found that the primary concern of most political communication with their constituents is done with one goal in mind: winning their next election.
Daniel says research dating back to the 1970s indicates this, but their article takes a contemporary approach to the subject by scrutinizing politicians' use of social media. Examining the most recent European Parliament election in 2014, the article affirms past studies.
"Altruistically, we might think that communicating with voters has to do with the very lofty democratic principles of representation and the open debate of ideas," he says. "However, our work confirms and updates this age-old principle by looking at a very new form of interaction between voters and politicians that is found on social media."
Daniel and Obholzer found the idea of interpreting a politician's personal and professional background and how it impacts their behavior fascinating from a political science perspective.
In 2015, they set about with their studies, finding seemingly innumerable sources of content on the Twitter platform.
Daniel says through their research, the two discovered that the diversity of the European Union's members of parliament and the various political pressures they face create an interesting dynamic in how social media is utilized.
"One of the novel findings from our paper is that European politicians — because they come from so many different countries and face so many different types of political pressures — go about their election campaigns in very different ways," he says. "In other words, a politician from Romania might not come from the same political environment as a politician from the Netherlands; yet, both have to decide how best to use social media, in order to be elected to the same body."
Though the original scope of the study was to focus on the 2014 European Parliament election, Daniel and Obholzer are currently working on a follow-up article that examines the usage of social media, outside of the election cycle.