August 9, 2017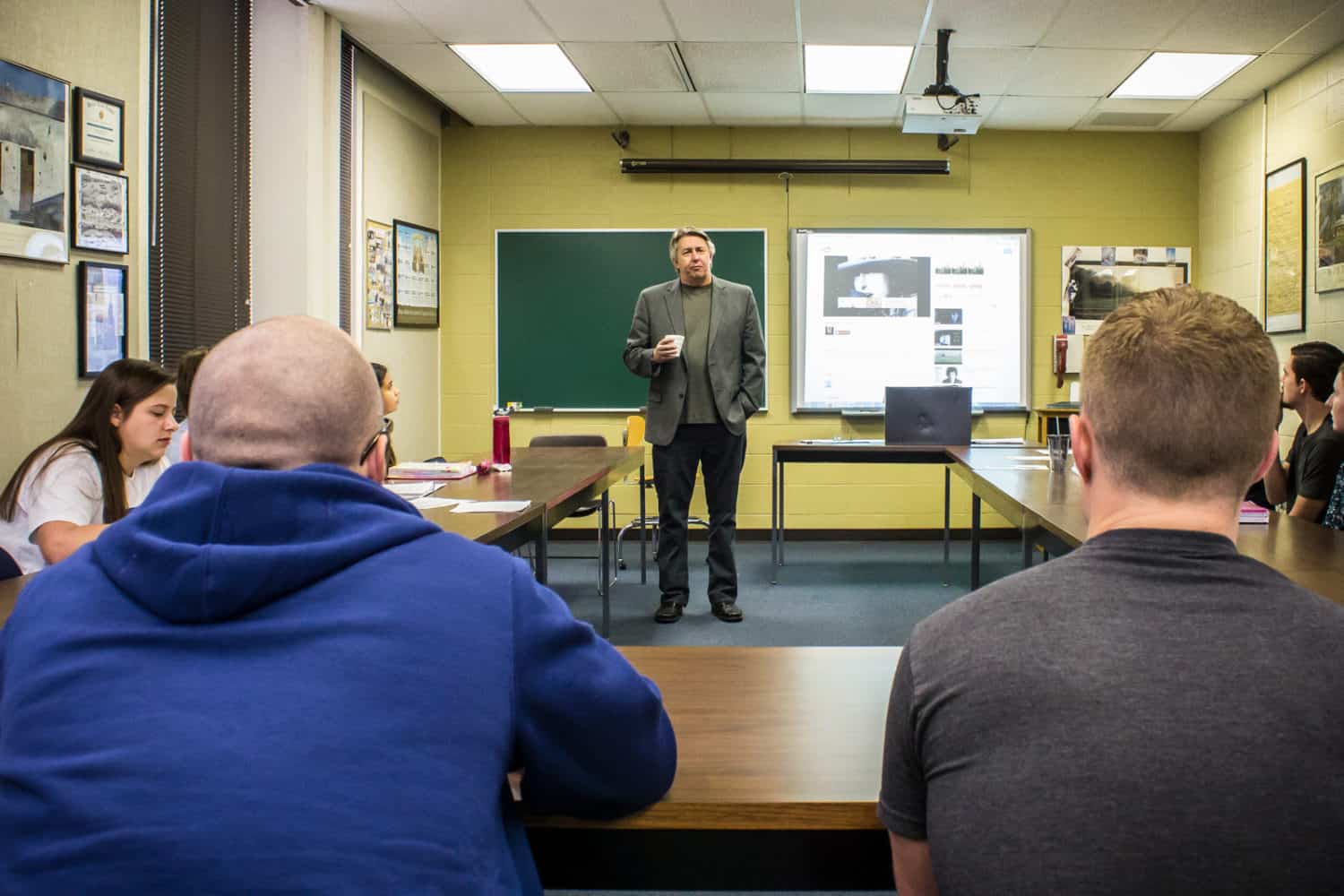 FMU School of Ed one of four selected for national program
Francis Marion University's School of Education is one of just four teacher education programs in the country selected to participate in a groundbreaking, new instructional program for teachers, funded by a $724,159 grant from the ECMC Foundation through the prestigious Buck Institute for Education (BIE).
The project is called "Out of the Gate" because it is intended to give brand new teachers the ability to use Project-Based Learning (PBL), a high-level teaching skill, right from the beginning of their career – that is, right out of the gate.
The program will train School of Education faculty members, K-12 cooperating teachers and pre-service (student) teachers to implement PBL in their classrooms, and eventually, to teach their colleagues how to implement PBL.
Project-Based Learning is a cutting edge teaching methodology in which students gain knowledge and skills by working for an extended period of time to investigate and respond to an authentic, engaging and complex question, problem, or challenge. It is widely believed that PBL prepares students for college and career by integrating the mastery of academic content with the development of key competencies, such a critical thinking, problem-solving, collaboration and effective communication in real-world contexts.
Traditionally, only teachers already in the classroom have received PBL training from BIE. The grant will fund the expansion of that instruction to include student teachers.
BIE's four partner colleges in the project are Otterbein University in Westerville, OH; Grand Valley State University in Allendale, MI; University of Mary in Bismarck, ND; and Francis Marion University.
The partnership will cover three years in order to provide a cohesive experience for faculty members, K-12 cooperating teachers and pre-service teachers.
Because the program is a pilot program it also includes a study of the efficacy of the program, particularly in schools with a high percentage of disadvantaged students. All the universities partnering with BIE on the project are working with high-need schools and districts, where students come from low-income, disadvantaged backgrounds.
In FMU's case, the training will begin with a cohort of teachers from Florence School District 3 (Lake City, SC). FMU officials expect about 20 teachers from FSD3 to participate along with 10-12 student teachers from FMU and at least three members of the School of Education faculty.
FMU's program is expected to begin in the Spring of 2018. Once the initial cohort completes the instruction, its members will be available to teach others.
Dr. Tracy Meetze-Holcombe, dean of the FMU School of Education, says the new teacher education program is a perfect partnership for the FMU School of Education, since the School of Education has already embraced PBL at the graduate level.
"Now we're going to bring this to our student teachers, and to our partners already in the schools, and that's very exciting," says Meetze-Holcombe. "Obviously we already believe strongly in the ability of Project-Based Learning to enhance teaching and impact students. We're proud to be part of a national initiative to further this strategy."
Kyle Miller, senior program manager for the ECMC Foundation, says Project-Based Learning is an excellent match for schools facing demographic disadvantage.
"While deeper learning (like PBL) has been shown to be effective for students of all backgrounds, instructional practices like Project Based Learning are especially effective for students from underserved backgrounds," says Miller. "ECMC Foundation is thrilled to partner with the Buck Institute for Education in the Out of the Gate initiative.  Providing this type of training to pre-service teachers before they step foot into a classroom will ensure that more students in high-need schools benefit from learning through PBL."
Each team in Project Out of the Gate begins the experience by participating in a project as learners.  Teacher-trainees then work with faculty members and cooperating teachers in partner districts to practice implementing PBL.
Francis Marion University is a four-year public university. It offers undergraduate, Master's, and Doctoral degrees.
Francis Marion University's School of Education is a leading producer of teachers and educators in the Pee Dee Region of South Carolina and beyond. It's home to two Centers of Excellence for teacher advancement, manages the largest Teacher Cadet program in South Carolina, and is a site for the South Carolina Teaching Fellows program. The School of Education offers both undergraduate and Master's degree programs.
Buck Institute for Education (BIE) is a non-profit organization dedicated to helping teachers to prepare students for successful lives by helping them to adopt Project Based Learning (PBL).  BIE's vision is for all students – no matter where they live or their background – to have access to high quality PBL so they deepen their learning and achieve success in college, career, and life.
The Los Angeles-based ECMC Foundation's mission is to inspire and facilitate improvements that affect educational outcomes – especially among underserved populations – through evidence-based innovation. The Foundation makes investments in three focus areas: Teacher and Leader Development, College Success, and Career Readiness.