April 19, 2017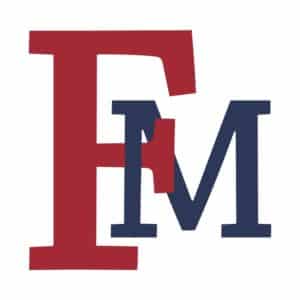 FMU presents student academic awards
Francis Marion University presented awards to outstanding students in all its academic departments during a ceremony on April 18 in the McNair Science Building's Chapman Auditorium.
The top students in each department were recognized. Some students also received special named awards. A number of university awards were also presented.
Bridget Nicole Gainey was presented the Pee Dee Electric Cooperative Scholars Award. Anna Beth Jackson received the President's Undergraduate Research Award. Devin Mark Kellis and Rebecca J. Cross were awarded the Duane P. Myers Honors Award. Gabiel Clint Hutson received the Honors Student Advisory Council Award. Rebecca J. Cross also received the Phi Kappa Phi Award. Winners of the Scholastic Achievement Award were Natalie Lauren Stirewalt, Ashley Kaitlyn MacNeil, Devin Mark Kellis, Reba Louise Gaskins, Margaret Ashleigh Evans and Rebecca J. Cross.
The awards for the College of Liberal Arts are as follows: Biology Award, Ashley Kaitlyn MacNeil; Biology Research Award, Devin Mark Kellis and Aaron Samuel Robinson; Outstanding Sophomore Biology Award, Connor Jade Graham; General Chemistry Award, Corbin Eric Witt; Organic Chemistry Award, Kevin Henry Mathewes; Analytical Chemistry Award, Corbin Eric Witt; W.H. Breazeale Chemistry Major Award, Colby Evan Witt; SC Section of the American Chemical Society Outstanding Chemistry Major, Carolina Olivia Granger; English Award, Christina Maria Xan; McCrimmon Writing Award, Lindsay Elizabeth Floyd; Playwriting/Screenwriting Award, Jordan Lyn Watson; Katharine S. Boling Memlorial Award In Fiction, Mason Alexander Jones; Richard B. Larsen Memorial Award, Brandi Jean McBrayer; Robert R. Parham Poetry Award, Christina Maria Xan; Moderan Language Award, Rebecca J. Cross and Natalie Lauren Stirewalt; Peggy Love McLaughlan Art Award, Ellen Victoria Payne; Music Industry Award, Geoffrey L. Starling; Theatre Arts Award, Rebecca Taylor Prohaska; History Award, Emmeline Ashley Wheeler; Mass Communication Award, Rebekah Faith Davis; Mathematics Award, Alexander Lyn Joyce, Jackson Kent McDonald, Mary Anne Mulholland; Engineering Technology Award, Lavon Carlos Ervin; Health Physics Award, Carson Allen Lee; Computational Physics Award, Mary Anne Mulholland; Industrial Engineering Award, Olivia Ann Wilkes; Eileen L. Kirley-Tallon Political Science Award, Tanner Kellon Sarvis and Charles Edward Watson, III; Neal D. Thigpen Award in South Carolina Politics and Government, Tyler Anthony-Ray Rogers; Dr. Jesse A. Coles Jr. Award for Public Service, Melina Emily Much; Douglas A Mandra Memorial Award in Applied Psychology, Chaniqua Desiree Mazyck; L.A. Hoff Psychology Research Award, Austin Anthony Andrews and Eric Christian Henderson.
School of Business Awards were as follows: Accounting Award, Reba Louise Gaskins; Computer Science Award, Savannah Lee Barber; Economics Award, Eloise Elizabeth Hicks; Management Award, Robin Tange; Management Information Systems Award, James Hudson Jepertinger; Marketing Award, Briana Rishell Barzola; Wall Street Journal Award in Finance, Allessandro Caselli.
School of Education Awards were as follows: Thomas W. Sills Memorial Award in Early Childhood Education, Angelica Carmen Rainwater; James E. Potterfield Award in Elementary Education, Shujuan Latrel Carter; Middle Level Education Award, Jushua Irvin Stalheim.
School of Health Sciences Awards were as follows: Nursing Award, Ashley Arna Brayboy.