September 12, 2017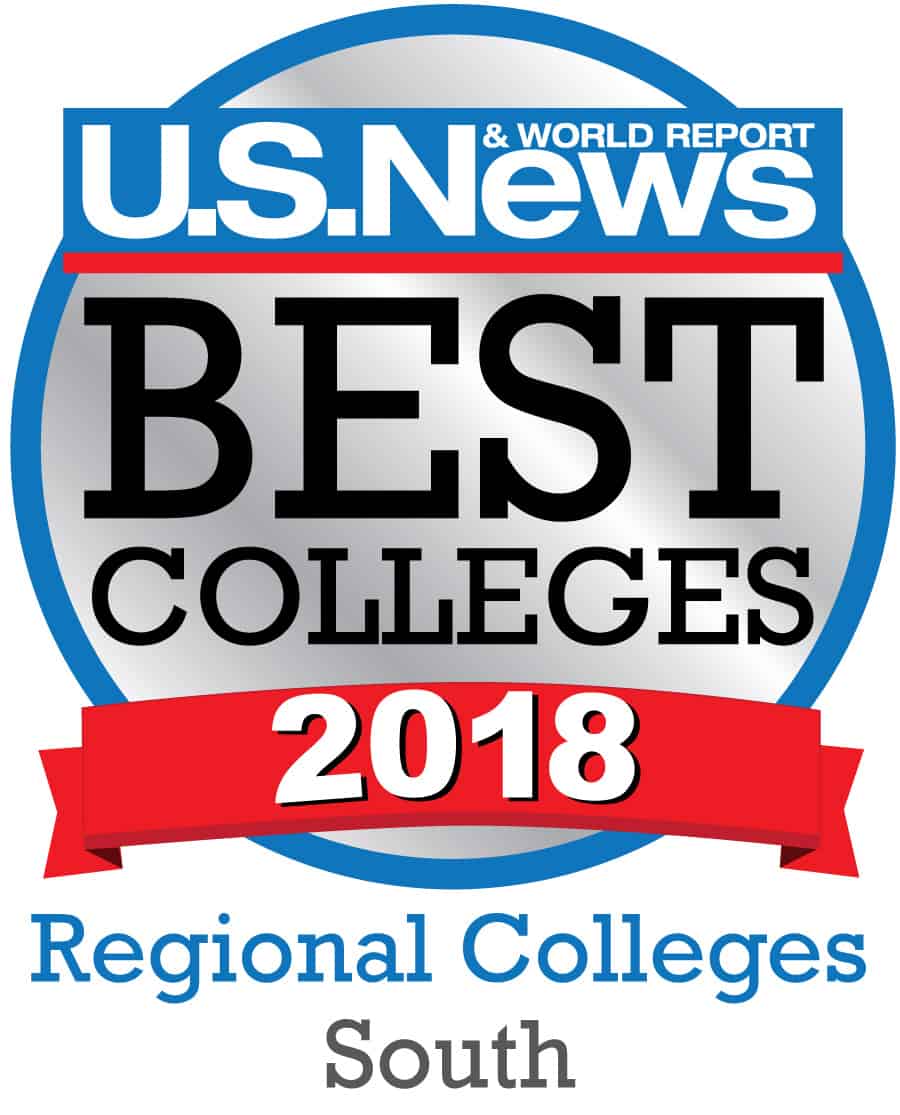 FMU ranked among U.S. News' "Best Colleges"
Francis Marion University once again is ranked among U.S. News & World Report magazine's top Regional Universities in the South.
The 2018 edition of U.S. News & World Report's "America's Best Colleges," one of the oldest of the dozens of college rating sites on the Internet, is available today online. The information also will appear in the magazine's print editions later this month. FMU has been a regular member of the top-ranked Regional Universities for nearly two decades.
Dr. Fred Carter, president of Francis Marion, says the ranking confirms FMU's commitment to providing a quality education for its students.
"We are honored to be selected again this year as one of America's Best Universities in the 2018 edition of the U.S. News & World Report," Carter says. "This ranking highlights our continued commitment to scholarship and teaching and is a tribute to the dedication and professionalism of our wonderful faculty."
The U.S. News & World Report rankings are divided into categories. FMU is classified as regional university, a school that provides a full range of undergraduate majors and graduate-level programs. FMU, which has long-offered master-level programs, will begin its first doctorate level program next year.
There are 658 universities listed as regional universities, which is the largest of all the magazine's categories. Each of the regional universities is ranked against peers in their geographic region. Only a portion of the universities in each region are rated as a "Best College." Some are not ranked at all.
U.S. News ranks colleges and universities in all its categories using data that reflects academic excellence, or another aspect of university life, such as alumni giving. It also includes a simple rating of each university by its peers throughout higher education. FMU's rating by its peers climbed slightly this year. Most other measures remained the same. The U.S. News & World Report ranking formula gives greatest weight to academic reputation.