February 5, 2023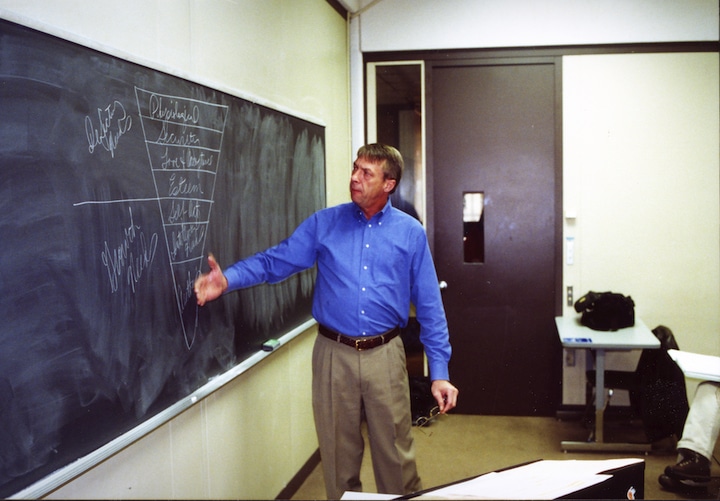 FMU Receives Substantial Gift for Endowed Chair in Autism Studies
In 2013, Dr. Ron Faulkenberry retired from Francis Marion University after teaching in its School of Education for almost forty years. During his last decade of service, he also led its faculty as their dean. Among the thousands of lives he touched were those of alumni Jim ('77) and Candace Brown ('92). This past week, they honored his service by fully funding the James R. Faulkenberry Endowed Chair in Autism Studies. 
"This gift from two of our most loyal and generous alumni honors a legendary faculty member while contributing to one of the state's most critically needed programs," said FMU President Fred Carter." "It also reflects the powerful relationship that this university inspires between students and faculty. That's the essence of a great education. It's also the distinctiveness of the FMU experience. Of course, the two are indistinguishable here. Just ask Jim and Candace."
FMU has a long history of providing instruction in special education, with the autism program being the most recent addition to the curriculum. The Ron Faulkenberry Endowed Chair in Autism Studies will strengthen faculty teaching, research, and service in this vital area.