January 27, 2023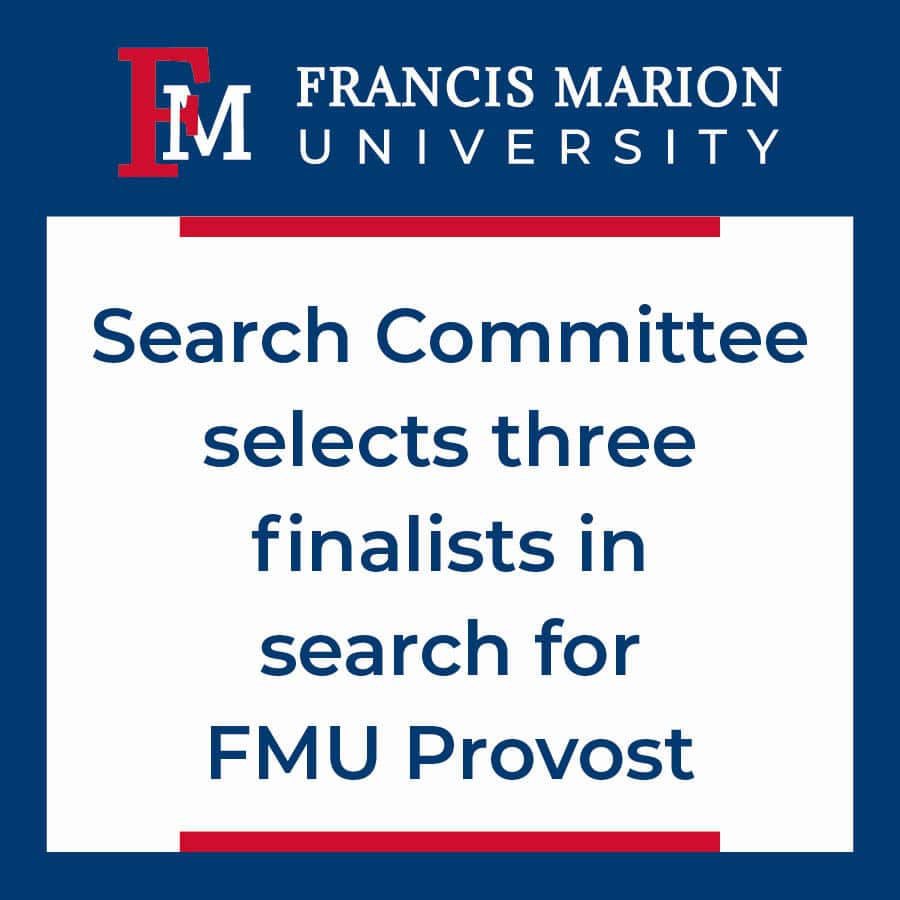 Search Committee selects three finalists in search for FMU Provost
The Francis Marion University Provost Search Committee has narrowed down the provost candidate pool to three finalists. 
The new provost will succeed outgoing provost Dr. Peter King, who will retire from his post after six years of exemplary service to the university. 
The three finalists in alphabetical order are Dr. John Rowan, Dr. Robert Smith and Dr. T. Alissa Warters. The candidates' names were sent unranked to FMU President Fred Carter.
Rowan is the current Provost and Vice Chancellor at Louisiana State University of Alexandria. Smith serves as Dean of the College of Public Affairs and Education at the University of Illinois, Springfield. Warters is the current Vice President for Enrollment Management at Francis Marion University.
Each of the finalists will hold a Town Hall forum where they will address the university community and answer questions from faculty.
FMU President Fred Carter will solicit comments from the University community after the town hall meetings and make a decision on the hire by early March.