September 16, 2019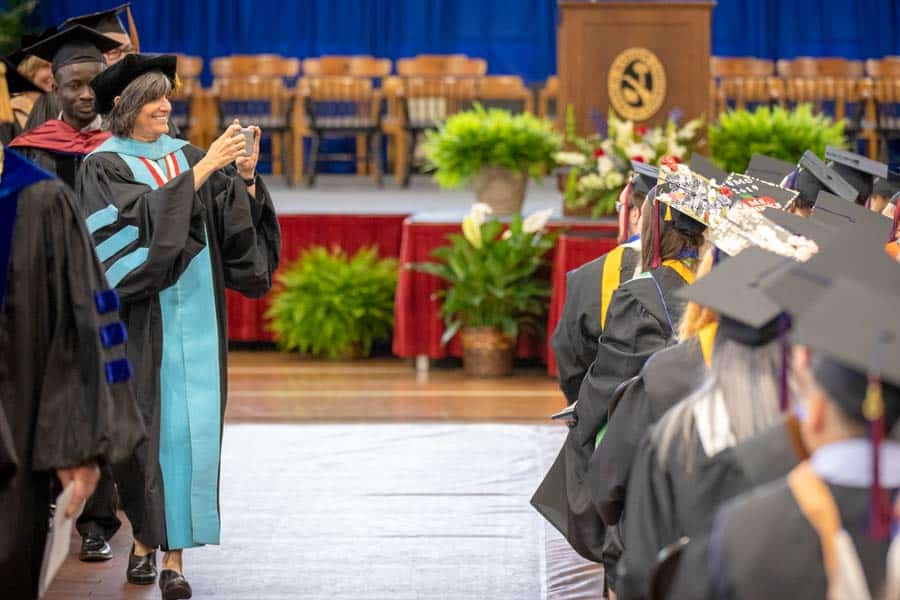 FMU recognized as Great College to Work For
Francis Marion University has been recognized as a Great Colleges to Work For® Honor Roll School for a seventh straight year.
The recognition comes from Modern Think, a leading strategic organizational development and management consulting firm that focuses on workplace excellence. The rankings were published as part of The Chronicle for Higher Education's ninth annual Academic Workplace Special Issue in September and are available on Modern Think's Great Colleges website at https://greatcollegesprogram.com/list/.
FMU is one of just 85 four-year colleges and universities in the nation recognized by Modern Think and one of only 42 recognized as an Honor Roll school. 
FMU is the only South Carolina institution recognized as an Honor Roll institution for 2019.
The recognition is based primarily on a survey administered to faculty and staff in universities across the country, and compiled independently by  Modern Think. More than 236 institutions nationwide were surveyed as part of that process.
FMU's Honor Roll designation means that it received distinction ratings (70 percent positive ratings or higher) in all 15 categories measured. FMU has been recognized as an Honor Roll school every year it's been on the list.
Dr. Fred Carter, FMU's president, says the ongoing recognition is an honor the University's leaders have long been proud of.
"FMU is proud to be on this prestigious list for the seventh consecutive year," says Carter. "We are there because of the spirit of collaboration and cooperation exhibited by the faculty and staff at this university. Their efforts are responsible for this recognition and so many other good things that occur at this university."
FMU's employees reported high satisfaction in Collaborative Governance; Professional/Career Development; Teaching Environment; Facilities, Workplace and Security; Job Satisfaction; Work/Life Balance; Policies, Resources and Efficiency; University Pride; Communication; Collaboration; Fairness; Confidence in Senior Leadership; Supervisor/Department Chair Relationship; Respect and Appreciation; and Tenure Clarity and Process.
The survey results are based on a two-part assessment process: an institutional questionnaire that captured employment data and workplace policies from each institution, and a survey administered to faculty, administrators, and professional support staff. The primary factor in deciding whether an institution receives recognition is the employee feedback.