September 18, 2019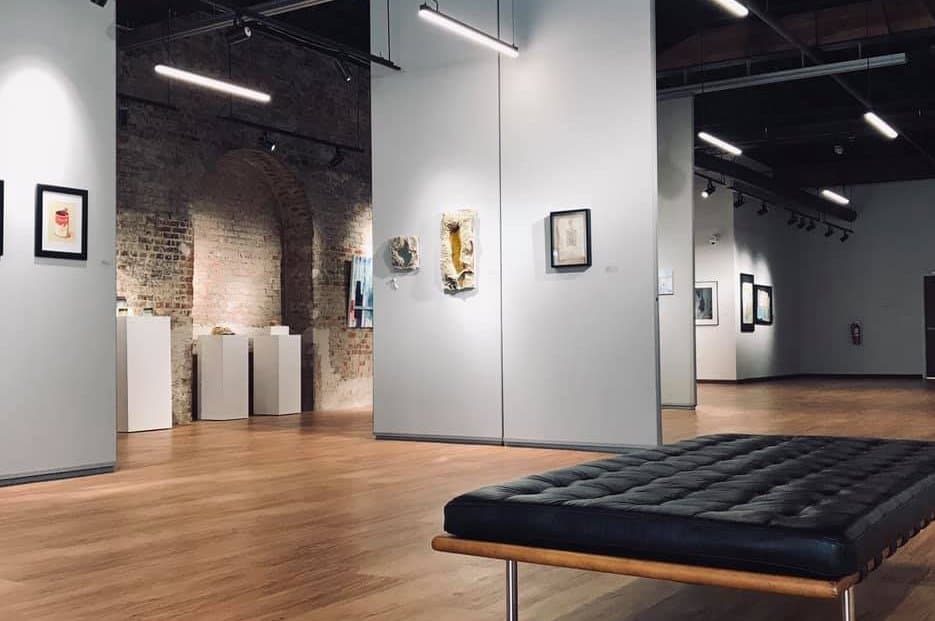 Francis Marion's University Place Gallery to host Gallery Talk
University Place Gallery, Francis Marion University's newest art gallery in downtown Florence, will host its first Gallery Talk on Saturday.
The presentation, which is free and open to the public, will begin at 11:30 a.m.
The Gallery Talk, delivered by Gallery Coordinator Colleen Critcher, will provide insight into the process and meaning behind some of the gallery's newest installations as a part of the Visual Arts Alumni Juried Exhibition.
The exhibit runs through Oct. 18 and is comprised of recent works from Francis Marion University Visual Arts alumni, including contemporary paintings, drawings, photography, ceramics, and fiber art.
The University Place Gallery is located within FMU's new University Place building, located at 142 N. Dargan Street in the former L.S. Rainwater Building. The almost 17,000-square foot building was gifted to the University by the City of Florence. Renovations were funded through a generous grant from the Drs. Bruce and Lee Foundation.
The first floor gallery is expected to become an important addition to the region's visual arts offerings. It will also be available to the public as rental space for events.
University Place Gallery hours are Tuesday through Thursday from 11 a.m. to 6 p.m., Friday from 11 a.m. to 7 p.m., and Saturday from 10 a.m. to 3 p.m.
For more information on the Visual Arts Alumni Juried Exhibition or the gallery, contact University Place Gallery Coordinator Colleen Critcher at ccritcher@fmarion.edu.