November 18, 2022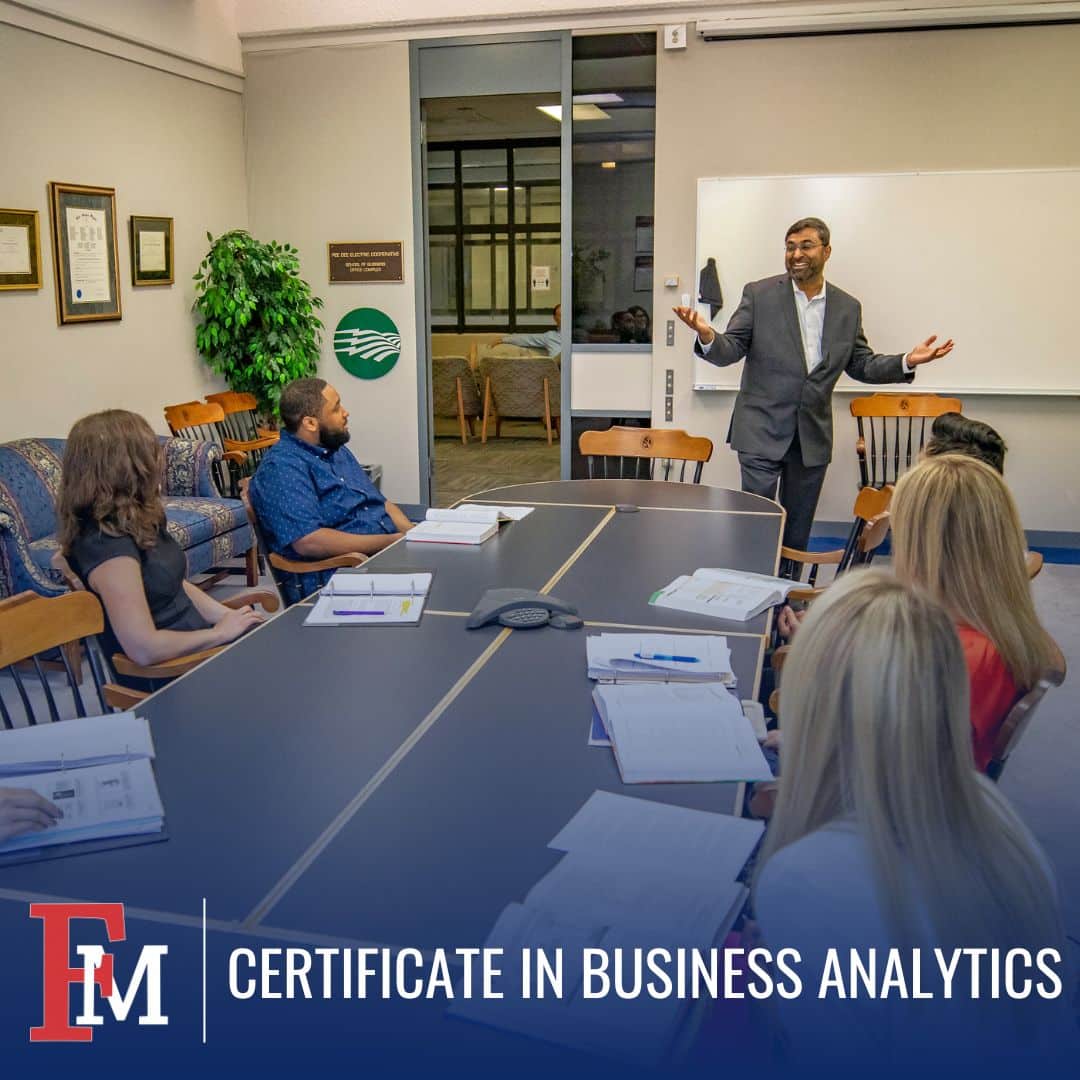 FMU School of Business offers business analytics certificate program
Francis Marion's School of Business will offer a Certificate in Business Analytics that will teach participants how to use data and analytics in decision making. 
Taught by the Dean of the School of Business Dr. Hari Rajagopalan, the course is completely remote. Class sessions will be conducted via Zoom once per week on Wednesdays at 6:30 p.m. The program is divided into two levels, basic, which will be offered in the spring, and advanced, which will take place over the summer. Each certificate is worth three credit hours. Credit earned through the certificate program can be applied toward MBA degree progress. 
The goal of the Certificate in Business Analytics program is to train individuals to effectively interpret, analyze and communicate data to others. Data utilization skills help businesses navigate decision making and operate more efficiently. 
The Certificate in Business Analytics joins the School of Business' very successful Certificate in Executive Management. This certificate is a five-part program that focuses on five core leadership competencies: communication, organization culture, leadership skills, data analytics, and strategic thinking.
The School of Business is currently accepting registrants for both programs. For more information or to register, call 843-661-1420.