November 22, 2022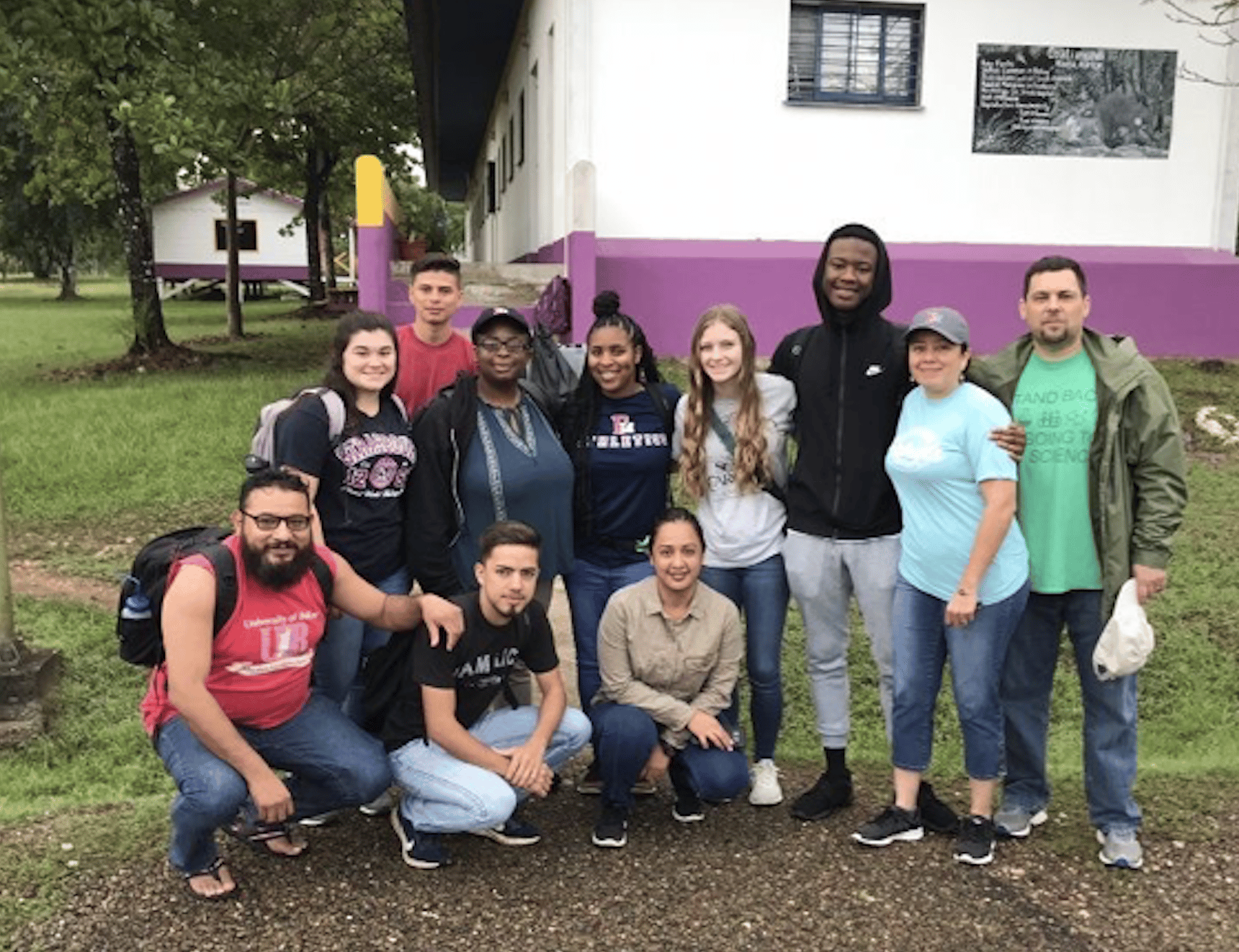 FMU math department wins Inspiring Programs in STEM Award
The Francis Marion math department was awarded the Inspiring Programs in STEM Award for its efforts to support and retain math students. 
The award was given by INSIGHT Into Diversity, a higher education publication that seeks to connect qualified employees with institutions whose workforces reflect their student populations and communities. 
The Inspiring Programs in STEM Award recognizes colleges, universities and organizations who dedicate programs and initiatives to promote diversity, equality and inclusion in STEM. The 2022 award was presented to 77 organizations in total, with Francis Marion being one of only two higher education institutions in South Carolina to receive it. 
"This award reflects the math department's hard work and ideal of engaging students beyond the classroom," says Dr. Daniel Brauss, Associate Professor of Mathematics. "The contributions of the entire math department have resulted in the achievement of such an award. The math faculty and staff are a community that engages, impassions, retains, motivates, and inspires students. It is a joy to see students immersed in experiences beyond the classroom that result in growth, love of learning, and aspirations for their future."
The department received this award because of the efforts of the Mathematics Recruitment and Retention Committee, which organizes activities to attract and advance math majors. Some of the initiatives sponsored by the committee include participation in STEM Night at Moore Middle School and traveling to the Mathematical Association of America Southeastern Conference to present undergraduate research.
"I am pleased that the committee was recognized for the efforts of the Mathematics faculty to strive for diversity in our program," says Dr. Thomas Fitzkee, Chair of the Department of Mathematics. "Committee members coordinate and participate in activities that build community by encouraging students to support each other."
Committee members also lead women and underrepresented students in conducting outreach at various events. The committee has successfully applied for multiple grants to support recruitment and retention activities, programs and research. 
"This award is representative of the opportunities we provide our mathematics students that set them apart from others who have similar academic backgrounds," says Minerva Brauss, math instructor and Director of Institutional Effectiveness. "These opportunities give them a competitive edge throughout their academic and professional careers beyond graduation. They gain a holistic view that helps them to make Francis Marion University, their community, and the world a better place."