April 8, 2021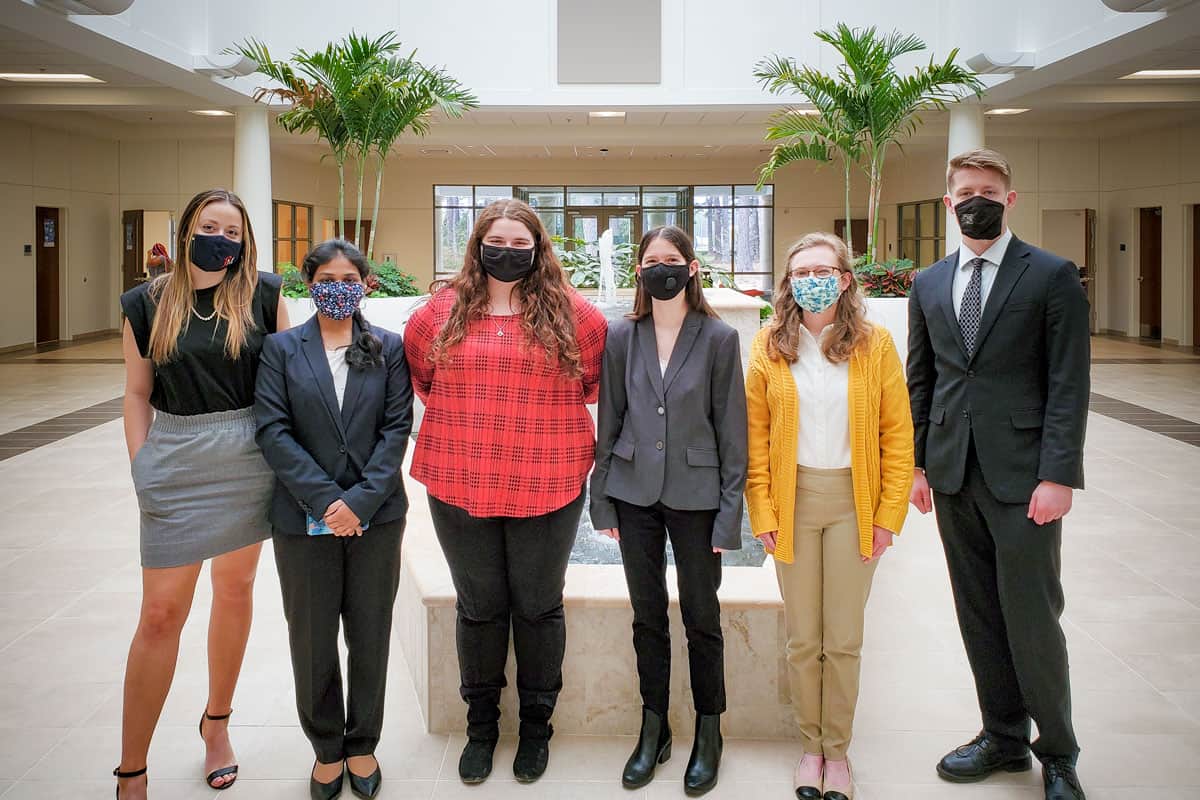 FMU students politic at Model United Nations Conference
Six Francis Marion University students took part in the National Model United Nations Conference virtual simulation throughout the week of March 29.
The National Model United Nations Conference is the world's largest and most prestigious conference of its kind. It brings together nearly 5,000 students from around the world for simulated caucusing, resolution writing and negotiating of the actual United Nations. Each collegiate contingent plays the role of a particular country, with students assigned various roles. Countries are assigned by delegation size.
FMU has been a participant in Model UN since 2007.
The FMU delegation represented Bosnia and Herzegovina this year, a landlocked country in southern Europe.
The FMU Honors Center served as the mission's consulate during the event, which was held virtually due to the ongoing COVID-19 pandemic. The event is typically held at the United Nations' headquarters in New York City.
This year's FMU contingency consisted of Olive Challa, Laura Culler, Morgan Kephart, Ansley Lesley, Hailey Reed, and Ethan Wasche.
FMU's delegation earned superlatives in numerous areas, and delegate Ethan Wasche's position paper received the Outstanding Position Paper Award. The group collectively gave 14 speeches, and each member authored a working paper that was passed in their respective committees as draft resolutions.
FMU faculty members Dr. Jennifer Titanski-Hooper, assistant professor of Geography, and Dr. Dillon Tatum, assistant professor of Political Science, served as the group's advisors.