April 11, 2021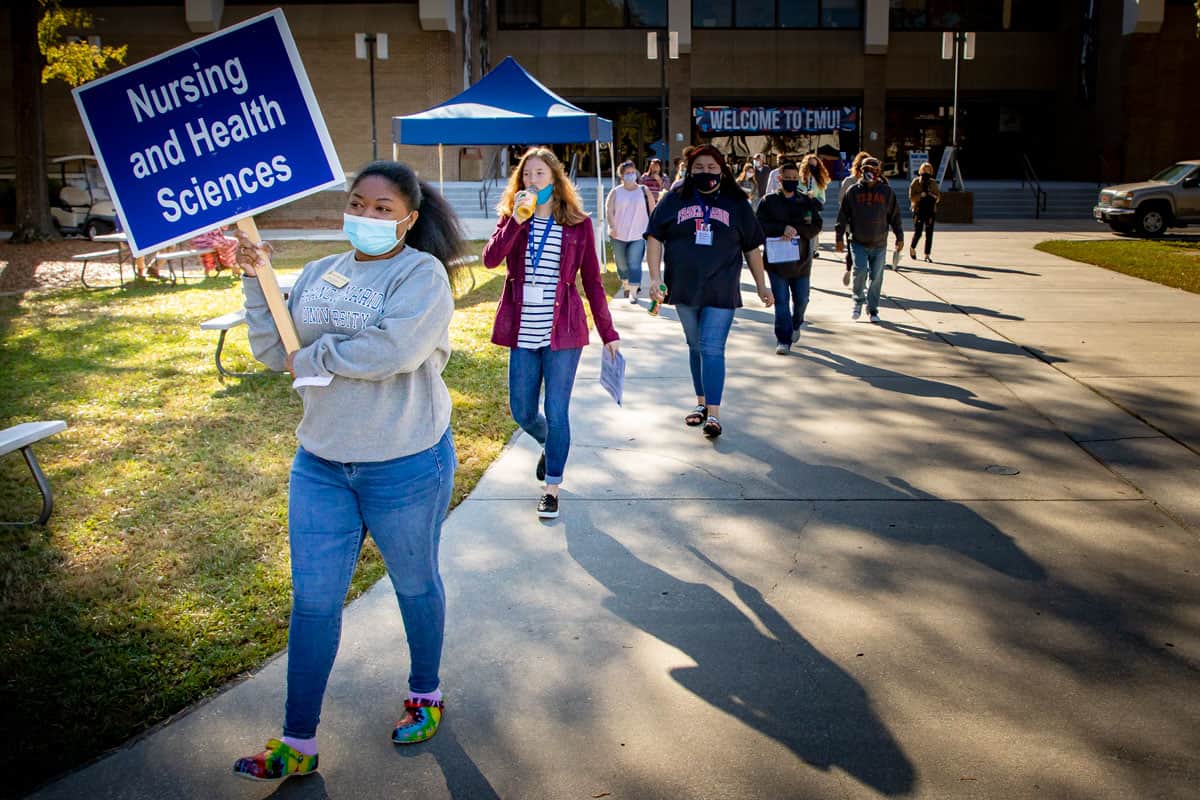 FMU to host Open House event Saturday
Francis Marion University will host its final Open House event of the spring semester this Saturday.
Registration will begin at 9 a.m. at the Smith University Center. Prior to the beginning of Open House, an information fair will provide an informal way for attendees to gather information and asks questions with FMU faculty and staff.
Be sure to register for Open House at FMU.
Open House events provide soon-to-be Patriots with a chance to meet with University faculty and staff, as well as members of the student body to learn what their future at FMU will be like.
The one-on-one interactions are accommodated in an environment that adheres to COVID-19 related policies and procedures including mask wearing and social distancing.
Many different campus groups, such as FMU Honors, athletics, student life, academic departments, and other services will be there to provide prospective students with information on what life at FMU is like.