December 22, 2016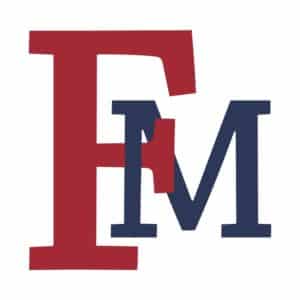 FMU to award honorary degrees at commencement
Francis Marion University will award honorary degrees to a Florence City Councilwoman and a South Carolina state senator during fall commencement ceremonies at 10 a.m. on Saturday, Dec. 17 in the Smith University Center gymnasium.
Selected to receive the degrees are South Carolina state senator Vincent Sheheen and Florence City Councilwoman Teresa Ervin.
More than 250 graduate and undergraduate degrees will be conferred at commencement. Highlighting this year's class are the 27 students graduating from the healthcare administration program's initial class.
Vincent Sheheen has been a member of the S.C. Senate since 2004. He represents District 27 (Chesterfield, Kershaw and Lancaster counties). In the Senate, Sheheen has served on a number of key committees, including Agriculture and Natural Resources, Education, Finance, Fish, Game and Forestry, and General. Prior to his Senate service, Sheheen served as a member of the S.C. House of Representatives from 2001-2004. Sheheen was the South Carolina Democratic Party's 2010 and 2014 nominee for Governor.
Sheheen is the son of Fred and Rose Sheheen, and is currently a practicing attorney at Savage Royall & Sheheen Law Firm in Camden.
Sheheen holds a B.A. degree from Clemson University and a J.D. from the University of South Carolina. He and his wife Amy have three children, Austin, Joseph and Anthony.
Teresa Ervin has been a member of the Florence City Council since 2010 and has served the city and the region for more than three decades in a variety of roles.
Ervin is a registered nurse, and organizer and provider of health education seminars, and a long-time community advocate. For the past decade she has also worked as Realtor in the real estate industry. Ervin is a member of the South Carolina Community Development Association Board of Directors for the Municipal Association of South Carolina, and is the Chairperson for the City of Florence Neighborhood Development Committee.
Ervin holds a BSN from Francis Marion University and an Associate Degree from Florence-Darlington Technical College. Ervin and her husband Lavon have three children, Lavon C. Ervin II, Charlie I. Ervin II, and Cacie.
For more information regarding commencement, such as time, graduation requirements, and ticket distribution, click here.