December 19, 2016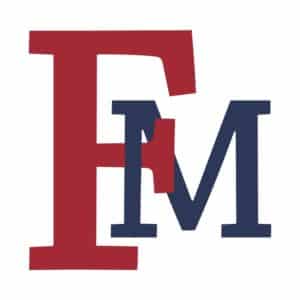 FMU has large presence at American Chemical Society event
Seventeen Francis Marion University chemistry students and eight faculty and staff members from the FMU Department of Chemistry participated in the 68th Southeastern Regional Meeting of the American Chemical Society (SERMACS), October 23-26 in Columbia.
Students were involved in poster presentations, demonstrations and activity leaders. Faculty staff also presented posters, presided over symposia sessions, made oral presentations and served on the event's organizing committee.
Participating students included Macy Barnhill, Jasmine Blackwell, Taylor Broach, Caitlin Erb, Caroline Granger, Marisai McCrimmon, Nicholas Milhon, Colby Witt, Corbin Witt, and Marley Young, all of whom presented posters.  FMU students Bailey Carnes, Charles Easterling, Caitlyn English, Corey Hyatt, Jessica Mayo, Kacie Sullivan, and Amanda Wagner also participated.
Faculty members who participated included Drs. Enoch Adogla, Allen Clabo, Jennifer Kelley, Jessica McCutcheon, Pete Peterson, Kris Varazo, Ken Williams, and Mr. Travis Ragsdale. Dr. Kelley chaired the conference's Undergraduate Program and also served as a member of the organizing committee for the conference.
The American Chemical Society (ACS) is the world's largest scientific society with a membership of more than 163,000 members. It publishes scientific journals, sponsors research conferences, and provides resources for chemistry teachers and students.
Marisai McCrimmon is the FMU chapter president. Dr. Kelley is the Advisor.
Membership is open to anyone interested in the advancement of the chemical sciences in the broadest manner.
Interested students can contact Marisai at mmccrimmon6249@g.fmarion.edu, or Dr. Kelley at jkelley@fmarion.edu for more information.
Student participation in SERMACS was supported in a large part from an FMU REAL grant awarded to Drs. Kelley and McCutcheon.