September 16, 2020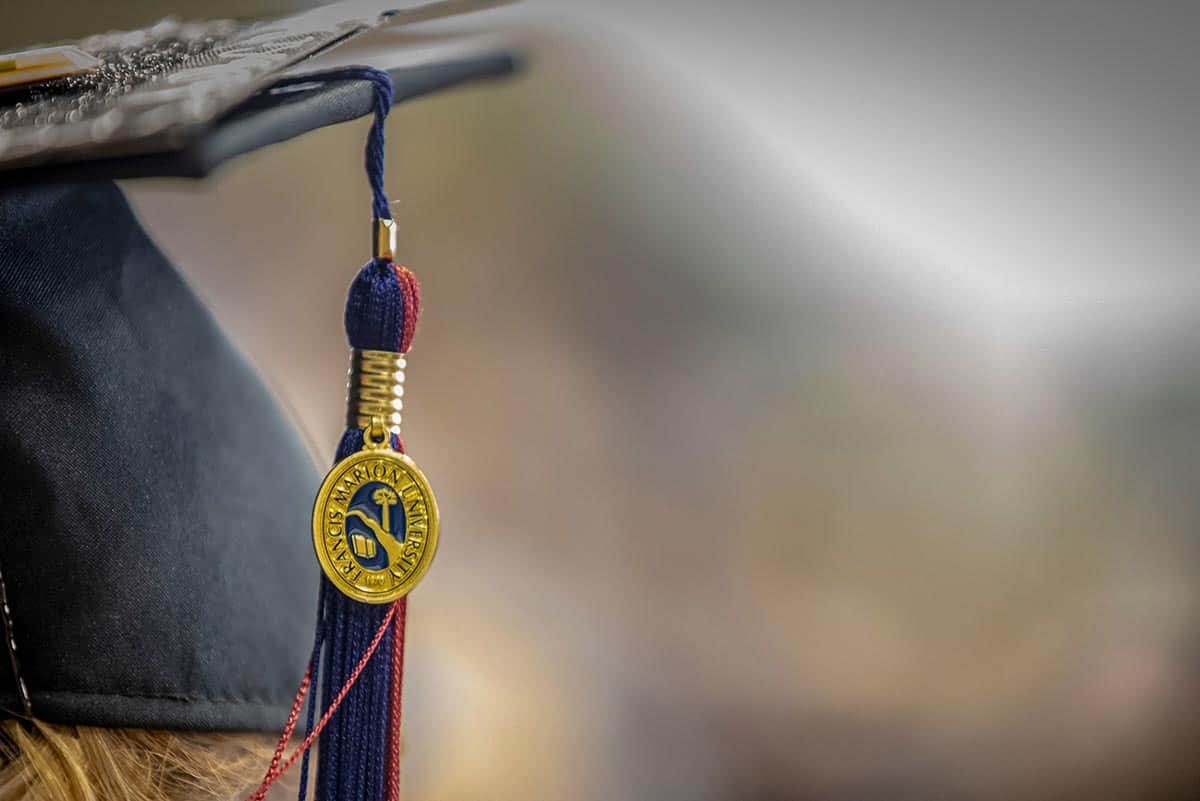 FMU conducting in-person ceremonies for 2020 grads this weekend
Francis Marion University is conducting in-person commencement ceremonies for its spring and summer 2020 graduates on campus this weekend.
 The spring graduation ceremony is normally held on a Saturday morning immediately after the semester is complete, but this year's event was postponed due to the COVID-19 pandemic. The re-scheduled ceremony has been divided into four individual ceremonies, limited to approximately 40 graduates per ceremony. Each grad is limited to four guests. No one will be allowed in the ceremony without a ticket. Faculty and other attendees have been significantly reduced as well.
The four ceremonies are organized by FMU's four academic schools and colleges. Social distancing guidelines will be observed. Masks are required on the FMU campus. 
The schedule for the four events is as follows:
• School of Business and School of Education on Friday, Sept. 18 at 7 p.m.
• College of Liberal Arts, Department of Biology, Department of Chemistry, Department of Physics and Engineering, and Department of Psychology on Saturday, Sept. 19 at 10 a.m.
• College of Liberal Arts, Department of English, Department of Fine Arts; Department of History, Department of Mass Communications, Department of Political Science, Department of Sociology and General Studies on Saturday, Sept. 19 at 2 p.m.
• School of Health Sciences on Saturday, Sept. 19 at 6 p.m.
The ceremonies will be live streamed. Visit FMU's YouTube page or watch at the links below.
Friday, Sept. 18 at 7 p.m. – School of Business and School of Education
Saturday, Sept. 19 at 10 a.m. –  College of Liberal Arts, Department of Biology, Department of Chemistry, Department of Physics and Engineering, and Department of Psychology

Saturday, Sept. 19 at 2 p.m. –  College of Liberal Arts, Department of English, Department of Fine Arts; Department of History, Department of Mass Communications, Department of Political Science, Department of Sociology and General Studies

Saturday, Sept. 19 at 6 p.m. –  School of Health Sciences