December 9, 2022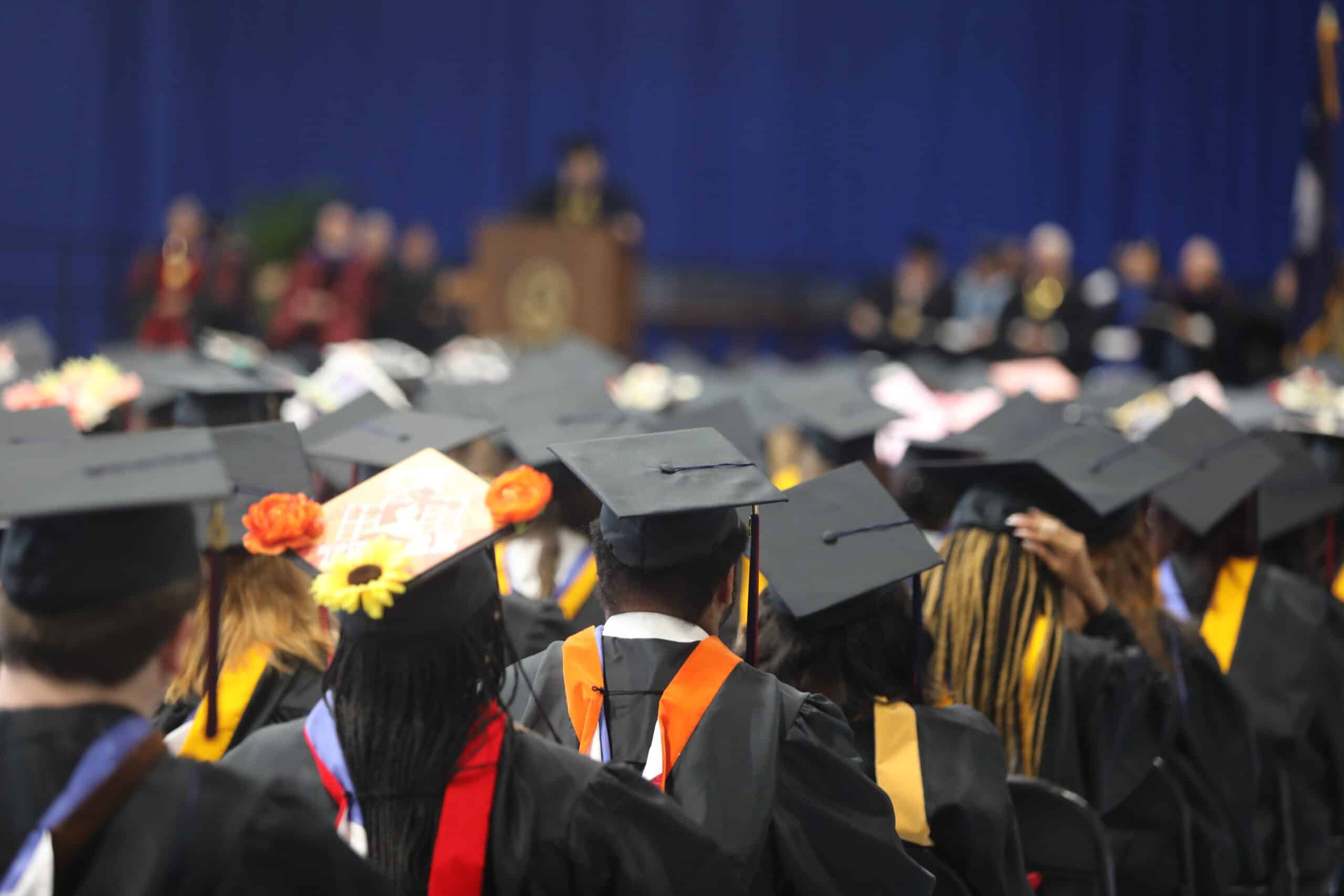 FMU to hold two fall 2022 Commencement Ceremonies
Francis Marion University will hold commencement ceremonies on Friday, December 16 and Saturday, December 17 for its fall 2022 graduating class. 
Two ceremonies will be held in the Smith University Center and include over 250 graduates from the university's four academic schools and colleges. Each graduate will be allowed 10 guests, and a ticket is required for entry.
Guests without tickets may watch the livestream in Chapman Auditorium. The livestream will also be accessible online at www.fmarion.edu and on the FMU YouTube channel. 
Similar to recent commencements, the ceremonies will be condensed. FMU President Fred Carter will deliver remarks. Following the ceremonies, light refreshments will be provided on the UC lawn by the FMU Alumni Association. 
The ceremonies are scheduled as follows:
Friday, December 16 at 7:30 p.m.: School of Business/School of Health Sciences
Saturday, December 17 at 10:00 a.m.: School of Education/College of Liberal Arts