February 28, 2019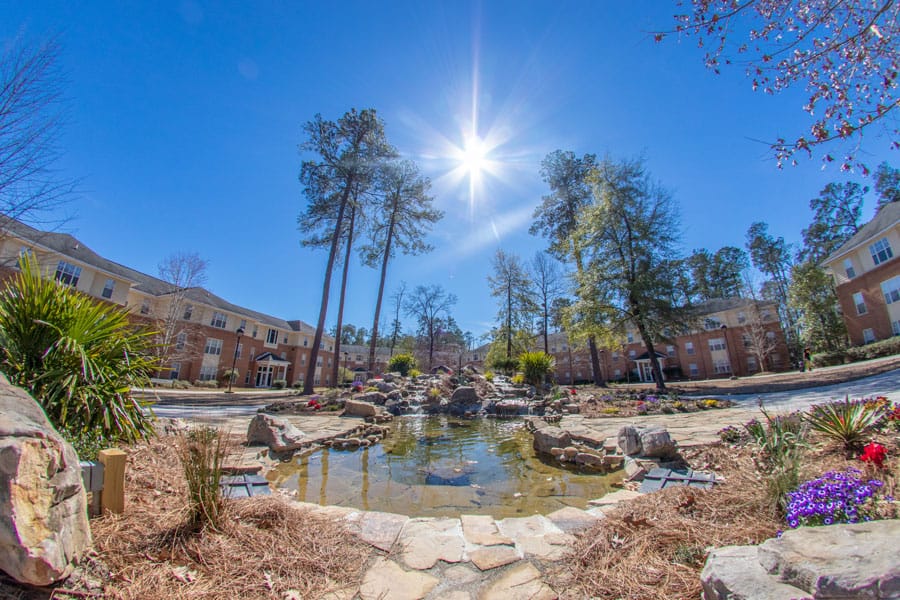 FMU unveils park honoring fallen alumna
Francis Marion University unveiled a new park on campus in honor of the late Farrah "Maxine" Turner Thursday afternoon.
The unveiling took place at an on-campus ceremony that included members of the Turner family, the Florence community and University administrators.
Turner, a 2005 graduate of the University, was an investigator with the Florence County Sheriff's Office. She was shot during the Oct. 3 law enforcement shooting tragedy in West Florence, and died later from injuries sustained.
Turner Park, situated amongst the Forest villa residential apartments on the University's campus, is a picturesque and intimate space that includes a fountain, benches, darting trails, and various flowers and plants.
The creation of Turner Park was approved by the Francis Marion University Board of Trustees during their November 2018 meeting.
Francis Marion University President Dr. Fred Carter said the park is a fitting tribute to a person that was the true embodiment of public service.
"It's an idyllic place and it's probably the most appropriate venue that we could determine for countless generations to sit on those benches and reflect on what the true meaning of public service is," Carter said.
Linda Goodwin-Weaver, Farrah's aunt, said the park's dedication personifies the close ties the family has with Francis Marion.
"Farrah loved this university. Our family had no home university, so Francis Marion became our university and Farrah has inspired so many in our family to come here," Goodwin-Weaver said. "This is a great day for us."
The park is a part of the University's ongoing enhancements within its residential areas on campus.