May 3, 2021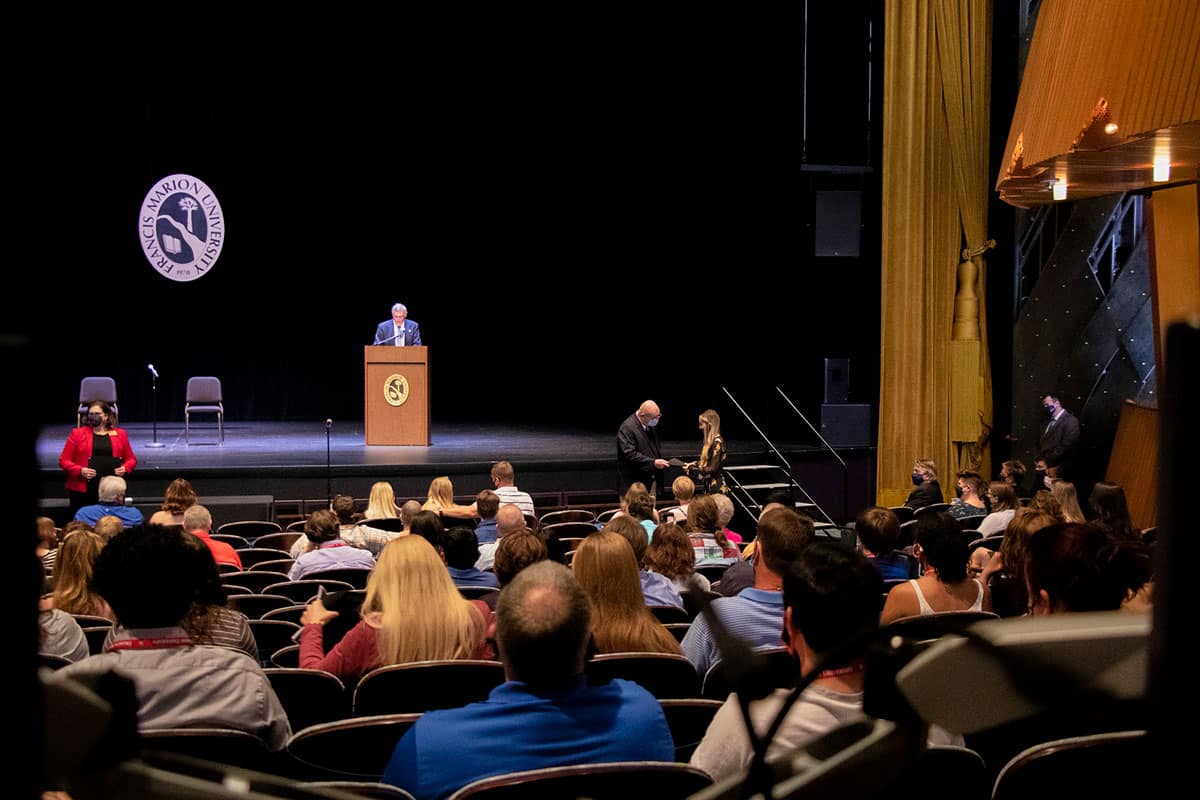 FMU welcomes top incoming freshmen at Scholarship Day
Francis Marion University opened its doors to welcome new scholarship recipients at its annual Scholarship Awards Day on Saturday at the FMU Performing Arts Center.
The event brought some of the state's top high school students and future Patriots to FMU's campus to meet with faculty and staff, register for Fall 2021 classes and receive a certificate honoring their academic achievements.
Among those in attendance were Victoria Rowell and Bailey Mitchell – recipients of FMU's prestigious Konduros Scholarship.
For Rowell, an engineering major from Salters, S.C., the day at FMU was a welcome opportunity to experience aspects of the FMU experience that led her to enroll in the first place.
"I am looking forward to being a part of the Honors Program at FMU, along with having a wide range of classes to choose from," she said.
Mitchell, a pre-med major from Florence, is a second-generation Francis Marion student. She says she's heard good things about the University for years, but that it wasn't until she set foot on campus as a prospective Patriot that she knew it was just the place for her.
"I decided to attend FMU because it is close to home," Mitchell said. "I've heard great things about campus, but it wasn't until Open House that I was able to see just how beautiful the campus truly is."
While many students have made their decision, FMU is continuing to build its fall 2021 class, and to add transfer students as well. Applications are available online.