May 4, 2021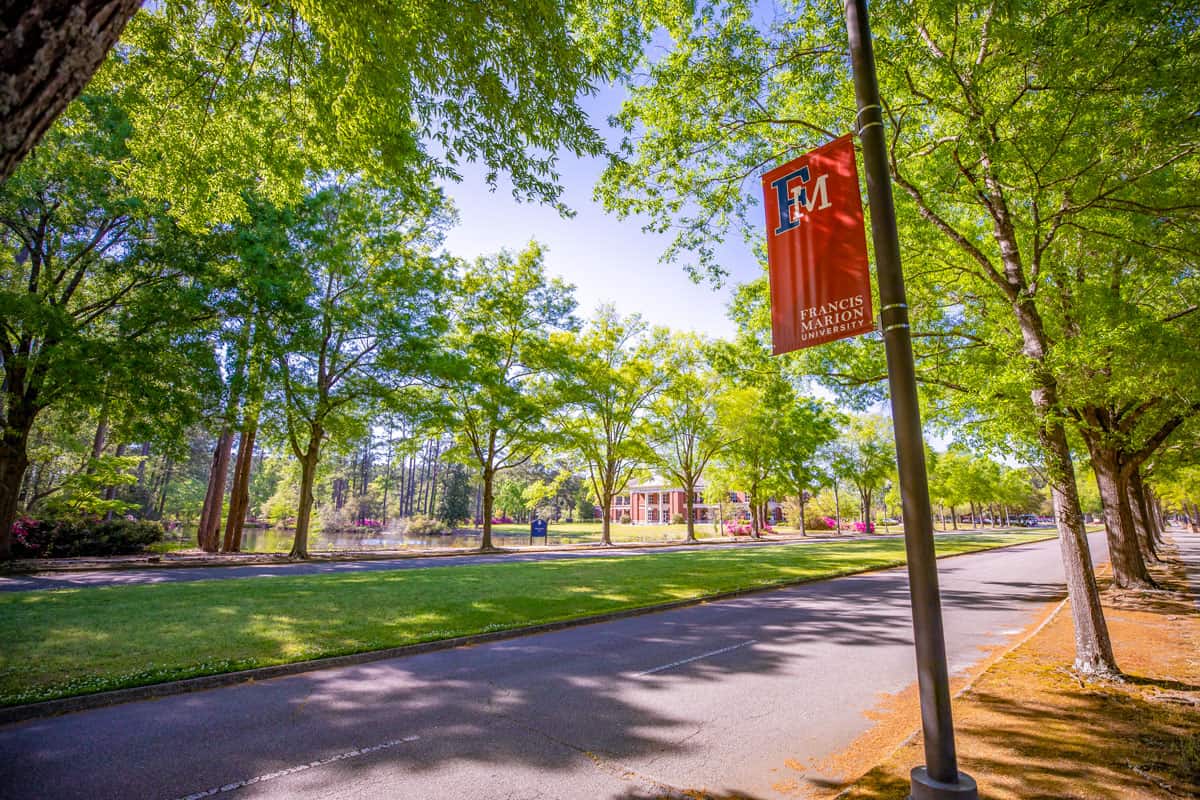 Mitchell retiring from FMU post, will be replaced by grad Sweeney
Francis Marion University is saying farewell to a long-time vice president and is welcoming his replacement to the campus community.
Tucker Mitchell, FMU's Vice President for University Communications, is retiring in July and will move to his native North Carolina. He's been at FMU since 2013.
Mitchell began discussing his plans with FMU President Dr. Fred Carter in January. Carter began developing a succession plan soon after. Vice presidents at FMU serve at the president's discretion.
Mitchell's replacement in the post will be John Sweeney, a 2009 graduate of the University who worked with Mitchell at the Florence Morning News during Mitchell's tenure as editor there. Mitchell supervised editorial operations for the Morning News and four other weekly newspapers operated by the same company in the Pee Dee.
Sweeney is currently the Director of Business Development at the Northeastern Strategic Economic Alliance, which coordinates economic development in a nine-county area in and around the Pee Dee. Prior to that, Sweeney was a member of Congressman Tom Rice's staff in Florence.
Sweeney will join FMU's communications team in mid-May and will work alongside Mitchell for six weeks as part of the transition.
Carter praised Mitchell's work at FMU and said he was glad to find someone as able and competent as Sweeney to fill his shoes.
"Tucker's been an indispensable part of the university's leadership for the past eight years," said Carter. "He has thoughtfully and carefully crafted our public branding and message as we've continued to grow and expand with new degrees and programs. I'm deeply appreciative of his hard work, creativity, and, most especially, his friendship.
"John is one of our own, and it'll be great to have him back home, picking up where Tucker leaves off."
 Mitchell, a Wake Forest University graduate, spent more than 30 years in journalism before moving into his role at FMU. He won numerous awards as a newspaper reporter, columnist, editor, and publisher. He and his wife Cindy started the Mecklenburg Newspaper Group, which owned and operated several weekly newspapers in the Charlotte suburbs. Mitchell sold MNG shortly before coming to Florence.
At FMU Mitchell directed a team that helped further embed FMU's brand in the Pee Dee and beyond. During Mitchell's tenure FMU's website was redesigned and moved to a new modern platform, the University's social media presence was enhanced and its viewership increased five-fold, and several new publications were created. As part of FMU's 50th Anniversary celebration, Mitchell played a large role in editing and writing Francis Marion University, 1970-2020, a special edition book which captured the spirit of the University's first 50 years through photos and essays.
That publication was Mitchell's "third" book. He previously authored two books on sports history, Hornets Never Lie, and Peahead!