March 19, 2019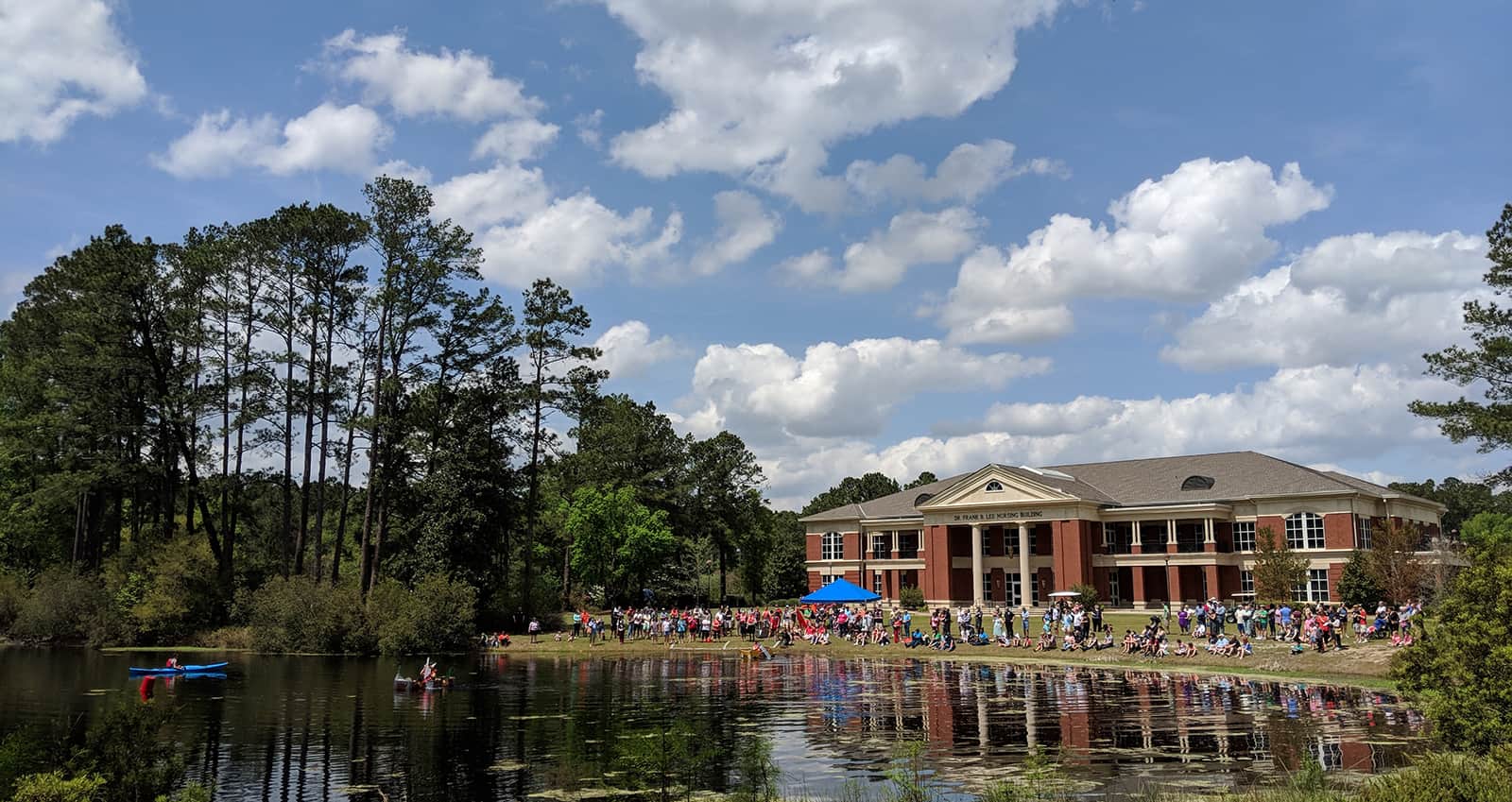 FMU's Arts International returns with global showcase
Francis Marion University's Arts International Festival, the Pee Dee's annual celebration of arts and culture, returns to the FMU campus on Saturday, April 13.
On that day, FMU's campus will become the world's stage as it hosts international entertainers, exotic foods, and an expansive collection of various cultural iconography and arts and crafts.
Also on tap: FMU students racing in handmade cardboard boats and, in a new event, in "high-powered" pedal carts.
This year's roster of performers is a diverse catalogue of talent. It includes the Triangle Afrobeat Orchestra; Continental Divide, a purveyor of old style rhythm and blues; the traditional funk and jazz band Felonious Funk; the high-flying Jabali African Acrobats; and Cirque-Tacular.
There is no admission charge for Arts International. All entertainment is free and open to the public. Plenty of food, beverages, and craft items will be on sale at the festival.
Festival food will include fare inspired by the cuisines of Germany, Poland, Brazil, Mexico, Cuba, Japan, the Mediterranean, as well as dishes from Cajun country.
Local craft vendors will be part of a large contingent at the Artisan Fair returns. It features demonstrations as well on-sale items.
Younger attendees will enjoy the Kids' Zone with magicians, face painting, balloon sculptors and a picnic area.
All Arts International attractions will be hosted on the grassed quad area between The McNair Science Building and the Smith University Center, on the FMU campus.
The day also includes the second annual FMU Cardboard Regatta, which pits FMU students against one another in student-designed and built boats made of nothing but cardboard and tape in a race across Durant Pond. The parade of "boats" begins at 12:30 and the race gets underway at 1.
Once the students have dried off, it will be time for the Swamp Fox 200. The relay race will pit teams of students in pedal carts, racing round the demanding Alumni Drive "tri-oval," on the way to the checkered flag. The competition begins at 2:30.
Arts International is sponsored by the City of Florence, Florence County, Honda, Nan Ya and Francis Marion University.