March 22, 2019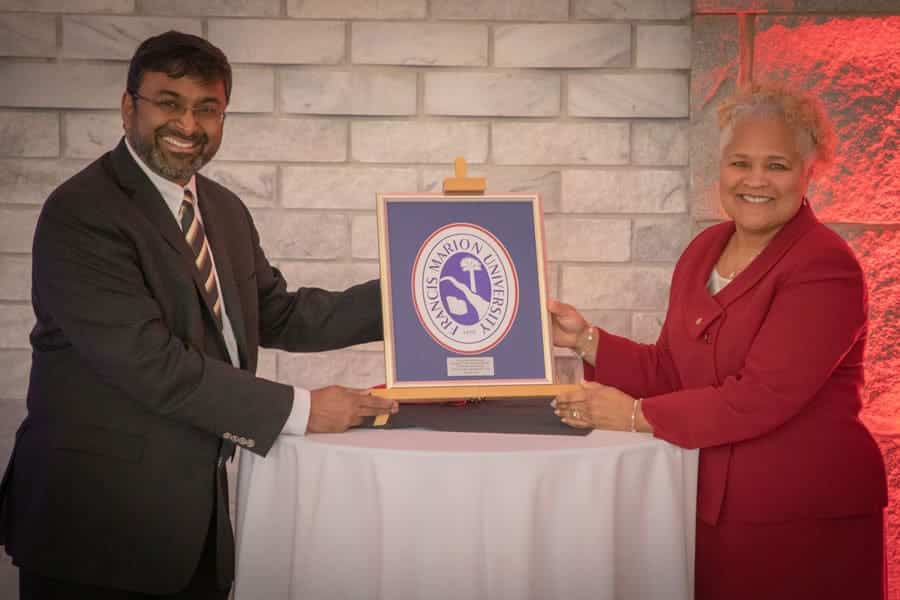 Durant receives alumni award from FMU School of Business
The Francis Marion University School of Business honored Joyce M. Durant with the 2019 Morgan B. Coker Outstanding Alumni award Thursday night at its annual Alumni Reception at the FMU Performing Arts Center.
Durant spent her entire career at FMU where she earned a Bachelor of Science in Business Administration in 1973. She recently retired from her post as dean of the University's Rogers Library in December 2018.
The Morgan B. Coker Outstanding Alumni award is named for Morgan Coker, the first dean of FMU's School of Business. It's one of the top honors that can be bestowed upon a graduate of the school.
Durant's long tenure of service to the University spans 45 years, and included numerous title changes, but started with the position of clerk-stenographer in the library's reference department.
Durant rose through a number of positions before being named the dean of the library in 2009.