October 27, 2020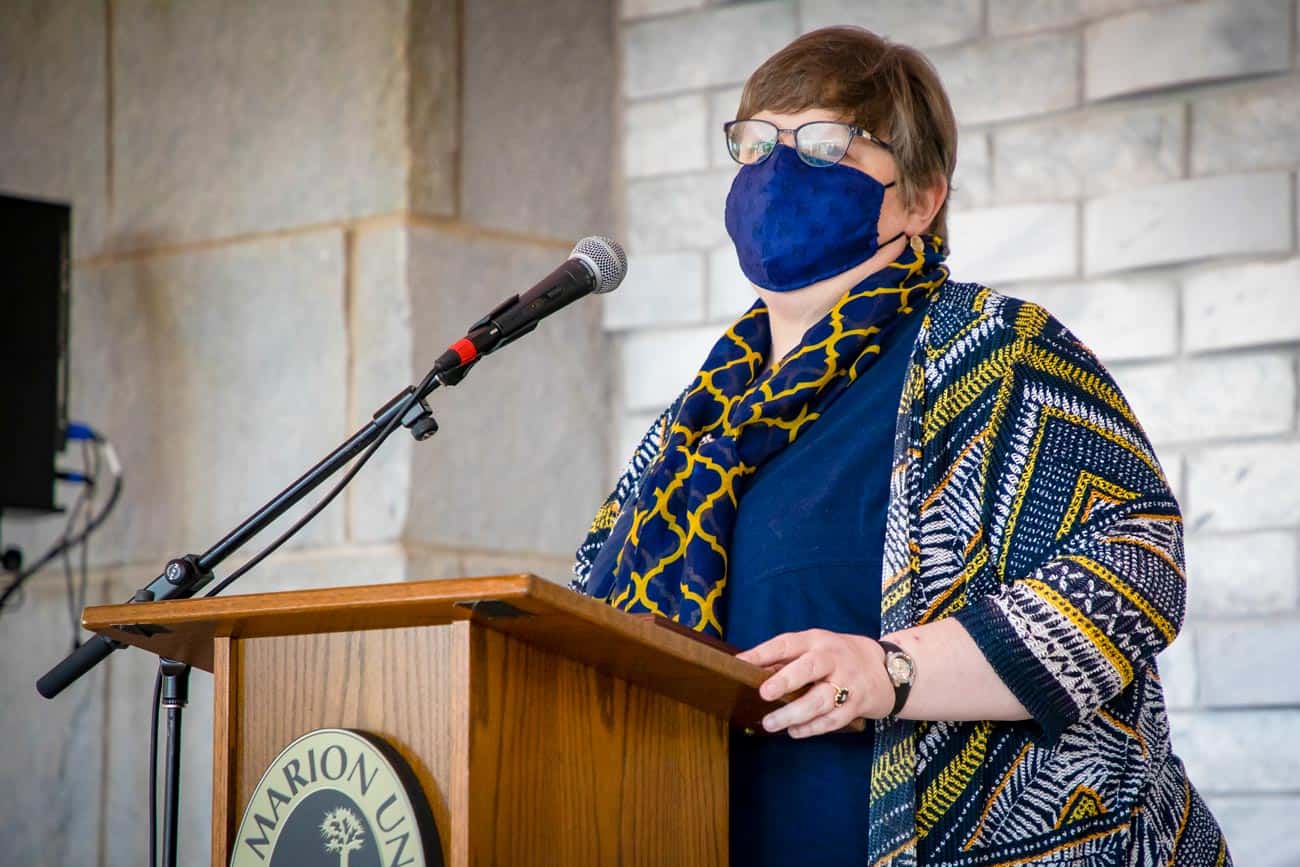 FMU's Edwins named inaugural Pee Dee Region Poet Laureate
Francis Marion University, in collaboration with Coker University, has named FMU Professor Dr. Jo Angela Edwins the inaugural Pee Dee Region Poet Laureate. 
Edwins was honored at a special ceremony at the Francis Marion University Performing Arts Center earlier this month. 
Edwins, professor of English, has been a member of the faculty at Francis Marion since 2004 and has served as the Department of English's Pee Dee Federal Savings Bank Professor of English since 2017. 
As Poet Laureate, Edwins is responsible for promoting the appreciation, composition, and study of poetry throughout the region. Edwins will also be tasked with presenting readings and talks regarding poetry and to occasionally compose and read poems related to events in the community such as mayoral inaugurations, facility dedications, or commemoration of important historical moments in the community. 
Dr. Fred Carter, FMU President, said the regional poet laureate honors were a fitting tribute for a scholar of Edwins' caliber. 
"JoAngela Edwins is a gifted poet and a respected member of FMU's academic community," said Carter. "She has been recognized as a Board of Trustees Research Scholar, and is the driving force behind FMU's Fiction and Poetry Festival, a signal event on the University's academic calendar. This new office will allow her to share her passion, her skill, and her scholarship with an even wider audience. That's good news for our community."
The Pee Dee region is defined as Florence, Darlington, Marion, Marlboro, Dillon, Chesterfield, and Williamsburg counties for the purposes of the Poet Laureate.
The Poet Laureate position was created jointly by a committee of faculty members from Francis Marion University and Coker University. Edwins's first term will be for three years, with the possibility of the committee renewing it for another three years.
Edwins literary work generally focuses on a variety of topics, but primarily on women's experiences; the way words and language add definition to our lives and the playfulness inherent in language; the impact of loss on our lives; and the connections between human beings and the natural and animal worlds.