May 8, 2020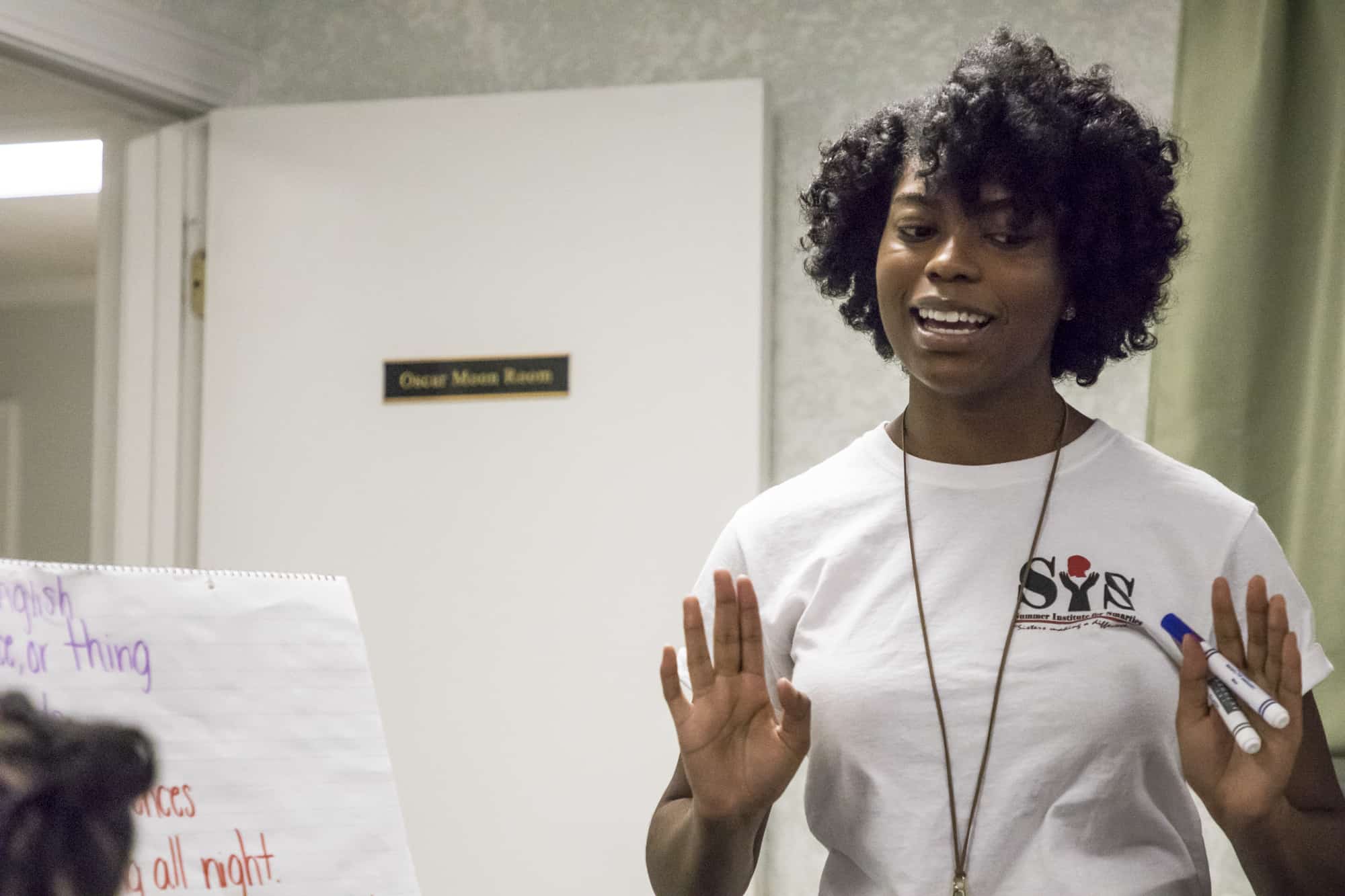 FMU's Glasgow ready to jump into world of healthcare
Kennedy Glasgow has not led a sheltered life.
And that's not going to end now as she graduates from Francis Marion University.
Glasgow, from Newberry, S.C., earned her nursing degree and will move directly into the "frontlines"  in the surgical intensive care unit at the Medical University of South Carolina Florence during one of the most challenging periods in modern healthcare history.
"It feels a little intimidating but it's exciting," Glasgow says. "Starting work during this pandemic, I believe, will give me an even greater opportunity to learn new and valuable information… I chose to be a nurse because I wanted to help people and make a difference in people's lives. I feel that there's no greater time than now to do that."
Glasgow leaves FMU as one of the most decorated members of the class of 2020. She came to FMU on a prestigious McNair Scholarship,  FMU's highest academic award for freshmen. She'd always been a "do-er" — that's one of the reasons she was a McNair recipient — and she didn't stop once she came to FMU. She wanted to experience everything she could during her college years.
"I think I pretty much accomplished that," she says.
During her FMU career, Glasgownot only completed the rigorous nursing degree, she was also involved in a number of extracurricular activities. Some highlights include implementing a service project in which she and other volunteers tutored younger students during the summer in her hometown; winning the Ms. FMU pageant in 2018; spending a semester at the University of Prince Edward Island in Canada; and taking a series of challenging classes in FMU Honor's Program, like Dangerous Women and Ethics in Modern Film.
The were many challenges along the way. Glasgow says her ability to prioritize her time was critical to her success. She's thankful for that opportunity.
"It was stressful, but it taught me a lot that I wouldn't have had the opportunity to learn otherwise," she says. "Learning how to balance things and organize my time has been invaluable. The faculty and FMU has been wonderful," she says. "These memories are something that I'll keep with me always."