January 9, 2018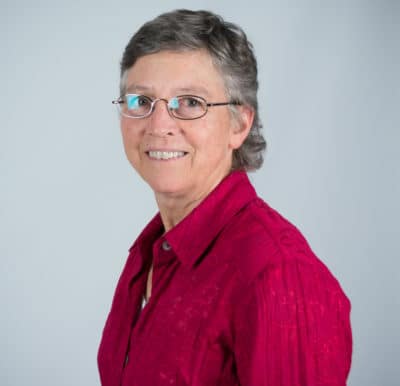 FMU's Hanson named co-director for Baruch Institute
Francis Marion University Professor Dr. Lynn Hanson has been named co-director of the new Belle W. Baruch Institute for South Carolina Studies at Hobcaw Barony.
The new institute was created late last year through a partnership that included FMU, Coastal Carolina University and the Belle W. Baruch Foundation. The institute is designed to further academic research in the humanities and related fields at Hobcaw Barony, a 16,000-acre research preserve operated by the Baruch Foundation.
As co-director, Hanson will be responsible for facilitating research at Hobcaw by scholars from FMU, CCU and other universities.
Hanson, who has pioneered research in the humanities field at Hobcaw, says she's excited at the possibilities that lie ahead.
"Hobcaw Barony is a unique place with many stories to be told," says Hanson. "Researchers in many fields will find a rich and varied resource for years to come. It's exciting to be a part of it. I'm honored to serve as one of its first co-directors."
Hanson has been a member of FMU's Department of English, Modern Languages and Philosophy faculty since 1998. She directed FMU's Professional Writing program from 1998-2016.  Hanson received her BA and Master's degree from Auburn University and her doctorate from the University of Georgia.
Since 2015, Hanson has been a Harry M. Lightsey Visiting Scholar Fellow at Hobcaw where she has worked to unearth and preserve papers and other materials related to the late Belle W. Baruch.  It was Belle Baruch, daughter of famed financier Bernard Baruch, who created the Baruch Foundation and set up Hobcaw, the Baruch family's former retreat and hunting preserve, as a conserved research space.
The Hobcaw property has been used for research and study in marine biology and forestry for a number of years, but its potential as a site for research in the humanities is largely unrealized. The vast coastal tract includes Native American sites, Colonial-era sites and antebellum slave quarters later used by freedmen after the Civil War. The two universities, and eventually research partners from other academic institutions, expect scholars to engage in research in history, archaeology, political science, sociology and more.
Dr. Fred Carter, FMU's president, says the new institute will be in good hands with Hanson.
"Lynn is one of our most accomplished faculty members," says Carter. "She's a prolific researcher, an innovative and popular teacher. She coordinated the university's re-accreditation effort a decade ago, and developed our professional writing program over the past few years. Everything that she does, she does exceedingly well."
Hanson will continue as a professor at FMU while serving the Baruch Institute. She will spend a portion of her time on site at Hobcaw, which is located just north of Georgetown, S.C.
Hanson's co-director at Hobcaw will be appointed by Coastal Carolina University at a later date.
The Belle W. Baruch Institute is jointly managed by FMU, CCU and the Belle W. Baruch Foundation.