October 9, 2019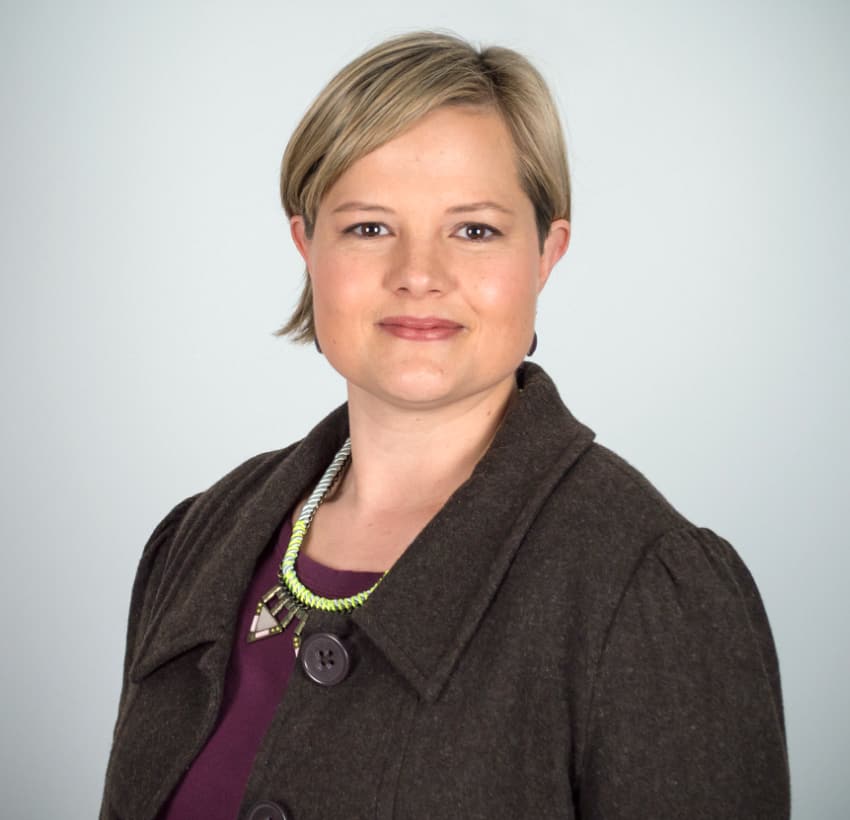 FMU's Houle will celebrate first novel with Oct. 19 release party
Francis Marion University's Dr. Landon Houle will host a book release and book signing for her debut novel, Living Things, on Saturday Oct. 19 at 7 p.m. at Seminar Brewing in Florence.
The event will feature readings from Living Things by Houle and her creative writing students, live music from the Thrift Store Cowboys, and an opportunity to meet Houle and her sign copies of the book. Seminar's regular fare — craft beers and a tasty accompanying menu — will be on sale. The public is invited.
Houle, an assistant professor of English at FMU, is a native of the tiny west Texas town of Bangs. She earned her undergraduate and master's degree at Sul Ross State in Alpine, Texas, and her doctorate at Texas Tech University.
She moved to South Carolina in 2014 and taught at Central Carolina Technical College and Coker College before joining the FMU faculty several years ago. Houle teaches composition and creative writing at FMU, co-coordinates the University's annual Pee Dee Fiction and Poetry Festival, and is a faculty advisor for Snow Island Review. 
An avid reader and writer since a child, Houle's writing has won contests at Black Warrior Review, Crab Creek Review, Dogwood, and Permafrost. Other work has appeared in Baltimore Review, Crazyhorse, Natural Bridge, Harpur Palate, River Styx, The New Guard, and elsewhere. She scored an important breakthrough two years ago when she a draft of Living Things won Red Hen Press' annual fiction contest. The top prize included a publishing contract with Red Hen.
Living Things is a kaleidoscopic portrait of a rural Southern town (called Black Creek, but based on Darlington, S.C., where Houle lives) where tragedy is met with candles, hymns, and the urge to leave and never look back. Houle's fictional town is a place of poignancy and absurdity, love and loss, loneliness and the brief charges of connection. Its residents will do almost anything to protect what they think is theirs.
Reviewers like the book but are united in their love of Houle's writing. 
Author Dan Chaon says, "I love the way that Landon Houle writes. She is a stunning painter of unforgettable images, and she creates characters that I can swear I've met before, that I've known my whole life. Living Things is just that—totally alive and as real as your own memories. This is a writer to watch." 
Copies of Living Things will be available at the signing and celebration on Oct. 19. It's also available online and at bookstores in the area.